Eloy's Take is a series where I review the latest albums from music's biggest names (and not-so-big names). Today, a lot of what we hear are just the singles, but I grew up listening to albums all the way through and I think more people should do the same because some times you may miss out on a really great track that's not as popular! I hope you enjoy!
This week's album: Lady Wood  by Tove Lo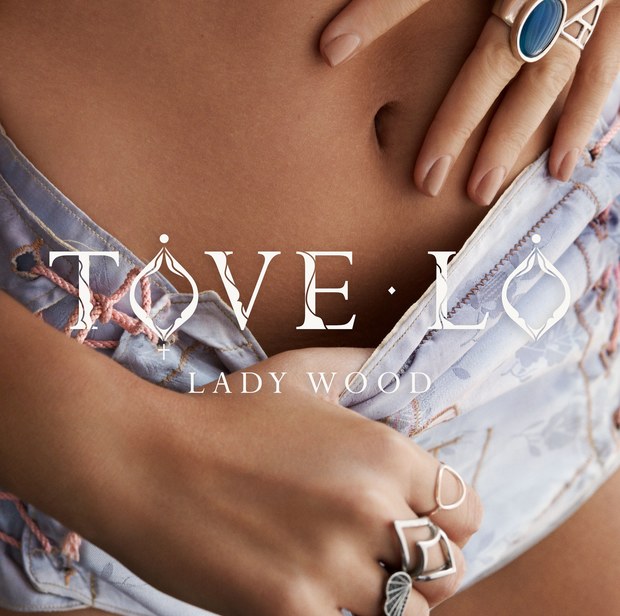 Tove Lo first burst onto the music scene in 2013 with her debut hit single "Habits (Stay High)." Since then, she's released a full studio album and its re-release (Queen of the Clouds and Queen of the Clouds: Blueprint Edition, respectively), and has collaborated with artists like Nick Jonas and Flume. Tove Lo's first album was easily one of my favorite albums of 2014 – it was an incredible debut album with seriously catchy songs. Now, boasting 12 tracks, including an intro and an interlude, Tove Lo returns with her follow-up album titled Lady Wood (no surprise there, as she's been vocal and open about sexuality). How does it hold up to her first album? Read on below for my track-by-track review!
| | |
| --- | --- |
| Title: | Eloy's Take: |
| "Fairy Dust (Chapter I)" | It should be noted that Tove Lo is a fan of intros and interludes, as she has MANY on her first album. Lady Wood begins on a similar note, but unlike the segments on Queen of the Clouds, these ones do not contain substance or context related to the songs. To be honest, they serve no real purpose other than to signify that the album is broken up into two chapters. To be fair though, she has stated that Lady Wood is set to be a two-part collection, with the the third and fourth chapters to be released on her third studio album in 2017 (she's not playing around!), so maybe this will all gel together once there is a more complete story. |
| "Influence (feat. Wiz Khalifa)" | This song took me a few listens to get into, and as soon as it starts to grow on me, Wiz Khalifa's verse comes in. That's no disrespect to Wiz, he makes really fun and catchy music. But I can't help but feel that his verse on this song feels like an afterthought and it's not really necessary. Overall, the song isn't bad and it will most likely become a single. |
| "Lady Wood" | Lady Wood finally starts to get fun with the title track. I can't speak for Tove Lo, but I am under the impression that this song is a slap in the face to those who judge her for embracing her sexuality, and that makes the song even better! It's empowering to see anyone take ownership of themselves, their sexuality, and their body, and that's exactly what she does on this song. More on the inappropriate side, we really get a chance to see how much fun and interesting Tove Lo is. |
| "True Disaster" | Easily one of the best tracks on the album, "True Disaster" shows Tove Lo's inclination to bad boys and relationships that are so bad, they're good. "Come on, I'm gonna get hurt, come on, zero f***'s about it," she sings on the pre-chorus. Everything about "True Disaster" is perfect, from the lyrics right down to the production (Oscar Holter, who is featured on the album a couple times, provides the hypnotic beats for this one). Bottom line: "True Disaster" is a hit! |
| "Cool Girl" | I see "Cool Girl" as a sister to "Lady Wood," where both serve as evidence that Tove Lo is totally down with "no-strings-attached" fun, and there's no shame in her game. "Cool Girl" is fun, catchy, and doesn't take itself too seriously (the lyrics to the chorus are, "I'm a cool girl, I'm a, I'm a cool girl"), and there's nothing wrong with that. |
| "Vibes (feat. Joe Janiak)" | Tove Lo teams up with newcomer, Joe Janiak on this sexy track. I immediately loved this song on first listen because it starts off sounding a lot different from the other songs, with a folky and intriguing guitar tune. "Vibes" is all about undeniable chemistry and the question "Are you as into me as I am into you?" I also can't NOT commend Joe Janiak's beautiful voice; he sounds like a cross between Mike Posner and Mikki Ekko, and he adds so much to "Vibes" that it sounds as though the collaboration is a real conversation between two lovers. I can't wait to see what Joe Janiak does next! |
| "Fire Fade (Chapter II)" | On this somewhat creepy interlude, we hear Tove Lo ask someone, "Where did you go? I'm lost. I don't know where to go." This break is supposed to introduce us to chapter two of the album but I just don't really get it. Maybe I'm just being stubborn but the breaks do not do anything for me. |
| "Don't Talk About It" | I love when artists create music that can be interpreted in multiple ways because it allows people to come together and enjoy something that may mean something completely different to themselves. On first listen, I thought "Don't Talk About It" was about a relationship suffering from a lack of communication, with lyrics like "Don't talk about it, sweep it under the rug like we're used to." On a repeat listen though, it dawned on me that what Tove Lo is getting at is that our culture has become so accustomed to what we see every day, both good and bad, and that we stray from talking about those things. We don't talk discuss the issues and topics that make us uncomfortable and so we "sweep it under the rug like we're used to." With an album title that alludes to sex, Tove Lo clearly does not have a one-track mind. |
| "Imaginary Friend" | Tove Lo sings about something that many of us can relate to: the need for support and guidance in a world where "reality sucks" (her words, not mine). Some times, imaginary friends are necessary to help us get through the tough times in our lives, and Tove Lo hits that message home on this one. Unfortunately, while I agree with the sentiment, "Imaginary Friend" holds up as one of the weaker tracks. I tend to be picky about songs that are meant to be uplifting and inspiring – there's a thin line between authentic and corny, and while I wouldn't necessarily call this one "corny" or "inauthentic," it just doesn't completely work for me. However, I do believe that this will be a song that gets people through rough patches and that's the most important thing. |
| "Keep It Simple" | Ever have the feeling that you're just not in the right place or state of mind for a committed relationship? Tove Lo's felt that way too, and that's what "Keep It Simple" is all about. But for a song pleading for simplicity, the production and lyrics are anything but. "Keep It Simple" starts off slow-paced and then transforms into a synth-y banger that will definitely get some play at the clubs. This one contends with "True Disaster" for the title of best song on the album. |
| "Flashes" | Tove Lo has had a whirlwind of a couple of years. She went from unknown to a staple at dance clubs in the course of about three years, and she has had some time to reflect on how her life has changed being in the public eye, which she expresses in "Flashes." "When I f*** things up in front of camera flashes, what about you?" she asks. It's hard to imagine what life is like where your every move is documented, and Tove Lo gives us some insight into that reality with "Flashes." |
| "WTF Love Is" | Lady Wood comes to a close with "WTF Love Is," a song about confronting a lover's discovery that you are so much more than they thought, for better or worse. "I'm that I'm a handful, but you get me, know what you signed up for, live up to the best and worst of your dreams," she confesses. "WTF Love Is" is probably the best way to tie everything up because it's blunt, honest, and it is tinged with Tove Lo's signature, unabashed personality. She's know who she is, flaws and all, and that's not going anywhere anytime soon. |
Tove Lo delivers a worthy follow-up to Queen of the Clouds. It's not quite as strong and nowhere near as catchy as its predecessor, but Lady Wood provides Tove Lo with the room to grow as an artist and explore different sounds and styles. Make no mistake about it, Tove Lo has a great things going for her: 1) she is a killer songwriter and it's clear that she takes a lot of creative control when putting her thoughts into songs, and 2) she is a remarkable performer whose songs really come alive when she is on stage. Considering her "Lady Wood Tour" kicks off in February – with a nearby stop in Oakland – Tove Lo should have no problem adding an extra layer to her new collection of music.
Eloy's Overall Take: 7.5/10
Lady Wood is out Friday 10/28 and you can buy it HERE!
*FUN FACT: I got the chance to see and meet Tove Lo at her 2015 stop at the Fox Theater in Oakland, and I wasn't lying when I said that she is an incredible performer. She commanded the stage like she's being doing it for years, and she's also a total sweetheart!