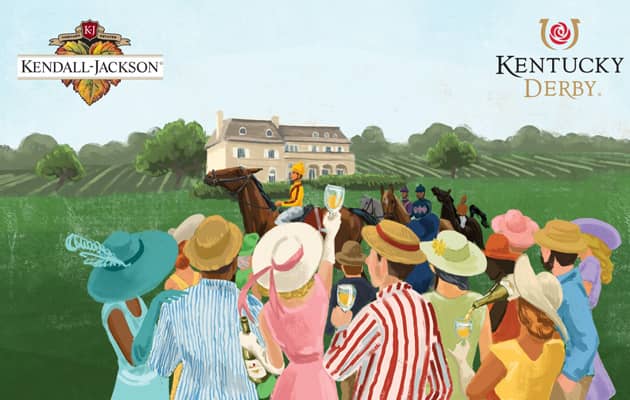 Kendall-Jackson's Inaugural Kentucky Derby Party is taking place at the Kendall-Jackson Wine Gardens & Estate on Saturday, May 7th!
The stunning 4-acre culinary garden, expansive lawn & al fresco patio will provide the perfect setting for the fun-filled day of wine, food, fashion & entertainment—with proceeds benefiting Sonoma County's Meals on Wheels Program!
Festivities include a large-screen viewing of the Derby races, fashion contests, an on-site milliner creating unique hats, Kendall-Jackson wines, Young & Yonder Spirits, Seismic Brewing Company beer AND OF COURSE—the iconic mint-juleps!
Ferrero Golden Gallery Signature will offer sweet treats with local restaurant partners offering small bites—with additional entertainment including a raffle, live music, bugle player, coffee truck, caricature artist AND MORE!
Tickets are available here BUT we got your chance to win a pair! Text "RACES" to 68683, that's R-A-C-E-S to 6-8-6-8-3 for your shot at a pair of tickets to Kendall-Jackson's Inaugural Kentucky Derby Party taking place on May 7th!!