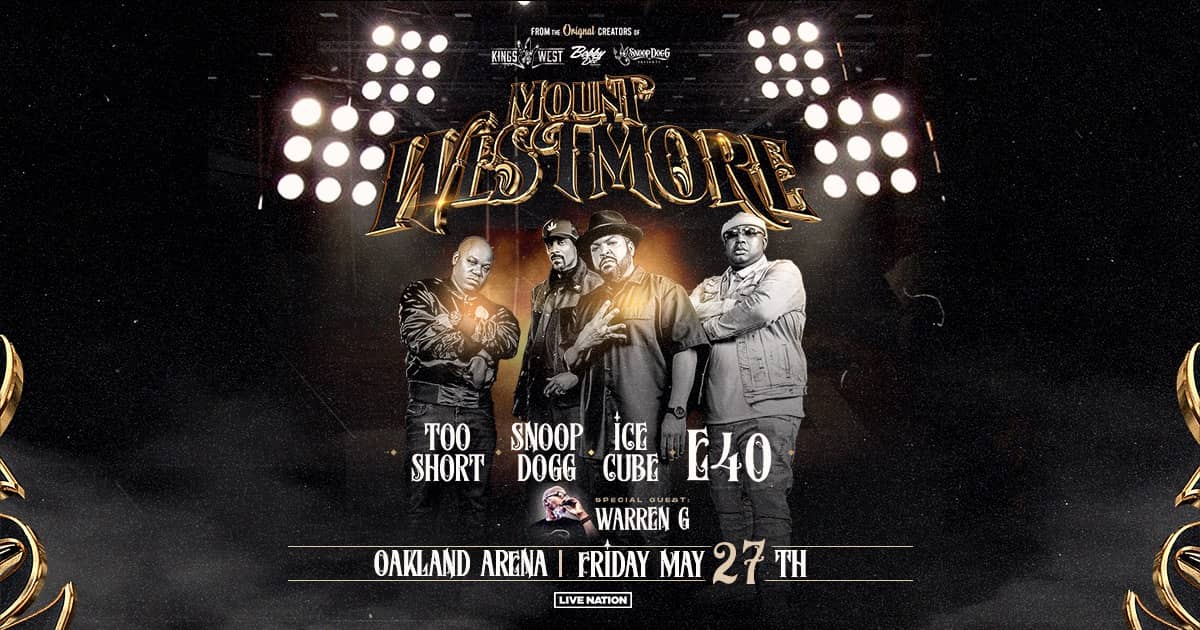 An absolute ALL-STAR lineup of Hip Hop LEGENDS is coming to the Bay Area—MOUNT WESTMORE, featuring Ice Cube, Snoop Dogg, E-40, Too $hort & Warren G will be coming to the Oakland Arena on May 27th!
Tickets are on sale now through Live Nation—HOWEVER, you know how we do over here at HOT 1017—we have your shot to win a pair instead of buying them! Just tune into the HOT 1017 Morning Show with Jeff Woodworth!
In the 8am hour Jeff will ask 1 Mount Westmore-related question—meaning a question about any of the members—and the first person to call in & guess correctly wins a pair of tickets to the show!