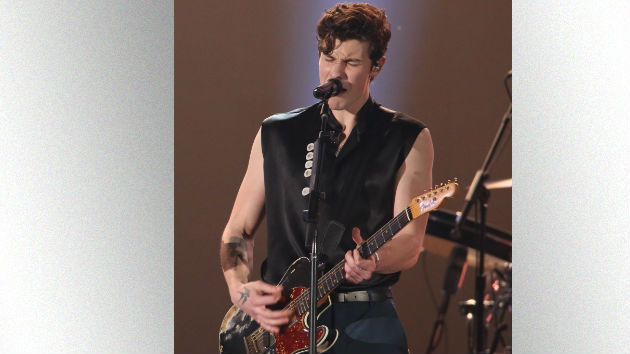 Monty Brinton/CBS
Monty Brinton/CBS
Shawn Mendes made his Grammy performance debut on Sunday, performing his nominated hit "In My Blood," which he wrote about his anxiety. That song inspired people — friends and strangers — to reach out to him and tell him that they'd experienced the same thing. And as Shawn told ABC's Good Morning America, that's what life is all about.
"I think music, family and friends, and just people in general," Shawn said of the things he considers most important. "Like, the human connection is everything to me."
Also important to Shawn? Authenticity. Asked what advice he'd give kids who are hoping to be discovered by posting cover songs online, like he was, Shawn was very specific.
"I would say, don't try to copy anyone, just do you," he told GMA. "'Cause I think people don't need another version of someone else. They need a new, original version of you, y'know?"
Shawn failed to win either of the two Grammys he was up for, but the rest of 2019 will still be a huge year for the Canadian singer. Not only is he turning 21, he's also kicking off his biggest tour yet, starting in March 7 in the Netherlands. It'll reach North America in June.
Copyright © 2019, ABC Radio. All rights reserved.