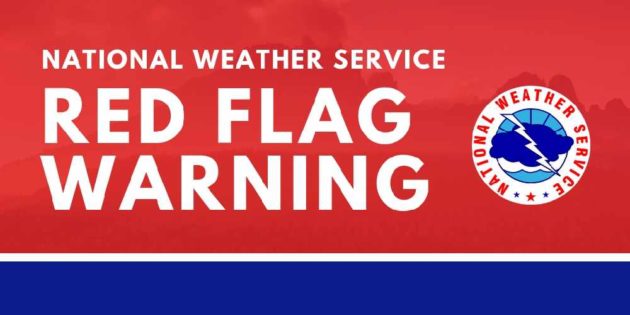 The National Weather Service has issued a Red Flag Warning, which is in effect from 11:00 PM this evening (Saturday 8/15) to 11:00 AM tomorrow morning (Sunday 8/16).
A moist and unstable air mass is forecast to spread across Northern California late tonight and Sunday, bringing thunderstorms and lightning. Storms are expected to be fast-moving, resulting in low precipitation totals. Dry humidity values and fuels will favor fire starts from lightning strikes.
A Red Flag Warning means that weather conditions are occurring or will occur that can contribute to extreme fire behavior. Any fires that develop have potential to spread rapidly. Please remain vigilant and alert.
Today is NOT the day to go out and use power tools or mowers in and around vegetation.