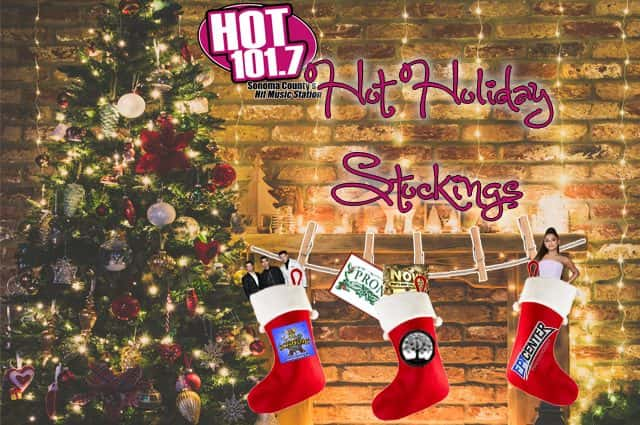 YOU'VE WAITED ALL YEAR LONG… SANTA'S MADE HIS LIST AND CHECKED IT TWICE… AND NOW, HOT 101.7'S HOT HOLIDAY STOCKINGS ARE BACK!
DURING THE NEXT THREE WEEKS, HOT 101.7 HAS YOUR CHANCE TO SCORE A STOCKING FILLED WITH GOODIES, INCLUDING
GIFT CARDS TO EPICENTER, SCANDIA, GRAVENSTEIN GRILL, PRONZINI'S CHRISTMAS TREE FARM, AND MORE
AND, ARIANA GRANDE TICKETS AND JONAS BROTHERS TICKETS
LISTEN TO MORNINGS WITH ELOY EVERY DAY AT 7:10 TO FIND OUT HOW AND WHEN TO WIN YOURSELF A STOCKING!
SHARE YOUR PRESENTS WITH A LOVED ONE OR KEEP IT ALL FOR YOURSELF – DON'T WORRY, WE WON'T TELL SANTA!
Thanks to our friends at the following businesses!