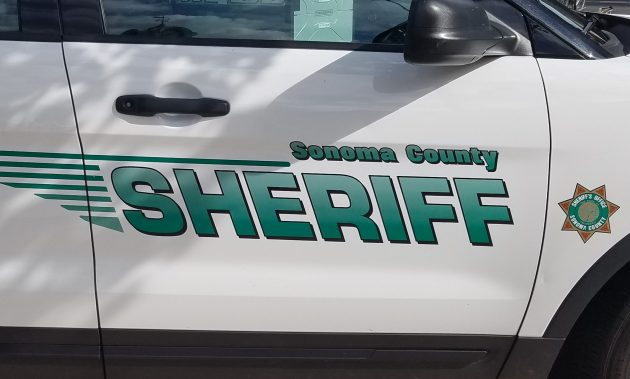 Monday afternoon brought good news from the Sonoma County Sheriff's Office regarding the Kincade Fire, as the remainder of evacuation warnings was lifted, as well as the closure of all checkpoints.  From the Sheriff:
This is the final Kincade Fire Nixle from the Sheriff's Office. All evacuation warnings have been lifted and all checkpoints removed.
NO RESTRICTIONS
The evacuation warnings are lifted in the following areas:
Zone 1C
The Briggs Ranch Road Area. North of Hwy 128. South of the Sonoma
County/Lake County Line. West of Ida-Clayton Road. East of Zone 1D.
ZONE 2
North of Hwy 128. East of Ida-Clayton Road. West of the Sonoma
County/Lake County/Napa County Line.
ZONE 3C
The Chalk Hill Road Area. North of Faught Road. South of Hwy 128.
East of Zone 3D. West of Zone 5B.
ZONE 5B
The Franz Valley Road Area. North of but not including Porter Creek
Road, Mark West Springs Road, & Shiloh Meadow Road. West of Zone 2/Zone
21.
CHECKPOINTS
As of today, at 3:00 p.m., all checkpoints have been removed and vehicle passes aren't required.  Deputies will continue to provide additional security checks to the burned areas. We want to keep you and your property safe during this difficult time.
HELPFUL INFORMATION
The County's Local Assistance Center (LAC) is open 10:00 a.m. to 7:00 p.m. today, tomorrow, and Wednesday at the Healdsburg Community Center, 1557 Healdsburg Avenue. Please stop by if you've been affected by the fire. No appointment necessary. If your property is in the burn area, you'll receive personal protective equipment that's required to enter the burn area.  Detailed information about the Local Assistance Center is here: http://sonomacounty.ca.gov/CAO/News/Local-Assistance-Center-to-Open-in-Healdsburg/.
Media is allowed in disaster areas per State law. We ask for the media's continued discretion and compassion as residents go through an extremely difficult time. Not everyone will want to interview or be on camera as they evaluate their losses and consider next steps.
The burn area is under a Public Health Order due to hazards created by the fire. The order is available at the Local Assistance Center and online at socoemergency.org. Please follow County Health recommendations, especially if you're returning to burned property.  Read health safety tips here: https://socoemergency.org/return-safely/.
Address/Location
Sonoma County Sheriff's Office
2796 Ventura Ave
Santa Rosa, CA 95403
Contact
Emergency: 9-1-1
Non-emergencies: 707-565-2650