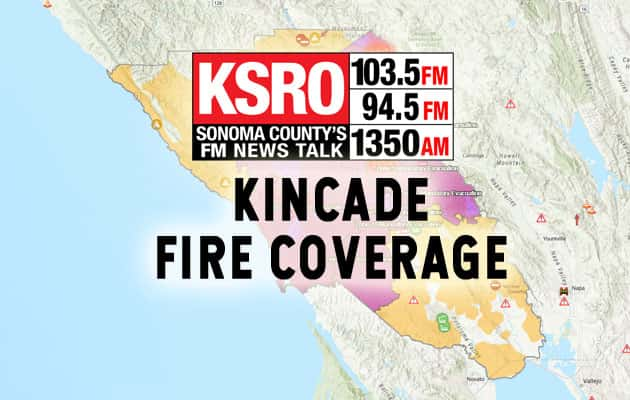 Fire crews continue to make progress on the Kincade Fire, as Cal Fire reports on Saturday morning 11/2/19 that containment is now at 72%.  No acreage growth overnight, with total acreage burned standing pat at 77,758.  Perhaps the best news for Sonoma County is that Structures Threatened is now down to 815, a number which at one point was in the high 5 digits.
Certain zones have been downgraded to evacuation warnings, and residents may return to select zones affected by the fire.  Read below for specific instructions from the Sonoma County Sheriff regarding re-entry, as well as which evacuation orders still stand.
EVACUATION ORDERS:
Zone 1C: Area west of Ida Clayton Road to, and including, Pine Flat Road and North 128 to the Lake County Line.
Zone 2: Hwy 128 North Knights Valley Area to the Napa County Line.
Zone 3C: Area South of Highway 128 and the fireline, East of Windsor Town limits, North of Faught Road at Shiloh Road and the Zone 5B boundary.
Zone 5B: Area South of Highway 128 and Yellow Jacket Ranch Road, West of Highway 128 and the Zone 6 boundary to the Zone 3C boundary, including areas accessed East of Shiloh Ridge Road at Mayacama Club Drive.
EVACUATION WARNINGS:
Zone 1B: West of Lake County Line, North and East of Highway 128. South of Cloverdale, East of Asti Road/Geyserville Ave at Canyon Road. Including Asti Road.
Shelters:
For those still seeking shelter, the Santa Rosa Veterans Memorial Building is still housing evacuees from the affected Zones.
1351 Maple Ave
Santa Rosa, CA