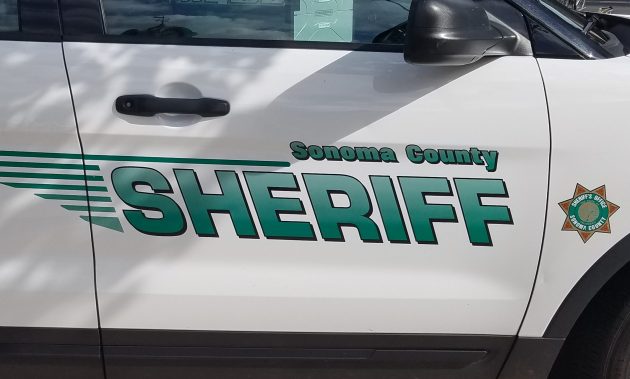 2:16 PM 10/30/19: The Sonoma County Sheriff with a major announcement on evacuation orders and warnings from the Kincade Fire:
If you would prefer to see a Map of the updated evacuations areas, CLICK RIGHT HERE
NO RESTRICTIONS
The Sonoma County Sheriff's Office is lifting the evacuation orders and warnings in the following areas.
Zone 7 (west county and the coast)
Zone 4A (northern Dry Creek Valley)
Zone 8B (Sebastopol and south). The boundaries are everything north of Occidental Road, south of River Road, east of Highway 116, and the unincorporated properties west of Fulton Road. This includes the Santa Rosa Country Club and Olivet/Piner areas.
All City of Santa Rosa warning areas: Zone 9, Zone 10, and the portion of Zone 6 that is within Santa Rosa city limits. Santa Rosa residents, read the Santa Rosa Police Department's Nixle at: https://local.nixle.com/santa-rosa-police-department.
DOWNGRADED TO EVACUATION WARNING
The following areas are downgraded from evacuation order to evacuation warning.  This means you can return home now at your own risk.  These areas are still at risk from the Kincade Fire. We recommend you stay home for the day once you arrive.  There's going to be a lot of traffic and our priority is getting everyone home safely.
Residents of properties that are close to the burn area will need to show ID at a checkpoint so we can keep the burn area closed.  Only residents will be allowed through checkpoints, which are listed near the end of this Nixle. If you don't pass a checkpoint, you don't need to check in with anyone or need an escort.
The entire Town of Windsor, the entire City of Healdsburg, and the remainder of City of Santa Rosa are downgraded to an evacuation warning.
Windsor residents – read the instructions in this Nixle.
Healdsburg residents – read the City of Healdsburg's Nixle at https://local.nixle.com/city-of-healdsburg/.
All of the burn area is still closed.
AREAS DOWNGRADED TO EVACUATION WARNING
PORTION OF ZONE 1
The portion of Zone 1 that is south of Canyon Road, north of Alexander Valley Road, west of Highway 128, east of Highway 101. This includes the portion of Geyserville that is west of Highway 128.
ZONE 3 – WINDSOR AND HEALDSBURG
Everything south of Alexander Valley Road, east of Highway 101, west of Highway 128, north of Windsor's southern limits, and northwest of the burn area. This includes:
City of Healdsburg
Town of Windsor
Limerick Lane neighborhood
Bailhache
REMAINDER OF ZONE 4
This is everything west of Highway 101, south of Westside Road at Mill Creek Road, north of River Road, and west of Zone 7. It includes the airport.
PORTION OF ZONE 5
The portion of Zone 6 in the County (unincorporated) and the southern portion of Zone 5. The boundaries are everything east of Highway 101 and Fulton Road, west of Redwood Hill Road at Mark West Springs Road, north of Wood Road and Dennis Lane, and south of East Shiloh Road and the burn area.
ZONE 6
The portion of Zone 6 in the County (unincorporated). This is property west of the Sonoma/Napa County line, north of Santa Rosa city limits, and south of Zone 5.  This includes:
Larkfield/Wikiup
Riebli
Los Alamos area
Alpine Club
CHECKPOINTS
Checkpoints are located at the following locations.  Only residents are allowed past checkpoints. You must show ID.
River Road and Highway 128
Highway 128 and Geysers Road
Highway 128 and Pine Flat Road
Highway 128 and Castelli Lane
Limerick Lane at Los Amigos Road
Chalk Hill Road at Pleasant Avenue
Faught Road at Shiloh Ridge Road
Mark West Springs Road at Cross Creek Road
Petrified Forest Road at Porter Creek Road
Petrified Forest Road at Franz Valley Road
Toyon Drive at Buckeye Trail
Highway 128 at Machado Road
Faught Road at Carriage Lane
SAFETY INSTRUCTIONS
Stay vigilant. Much of these areas do not have power or natural gas due to the power shutoff. If you hear the hi-lo sirens, it's time to evacuate. There will still be more peace officers in your neighborhood.
To see if your address is under evacuation or order warning, go to https://tinyurl.com/kincadeincidentmap. If you have any questions, call 2-1-1.
Some areas are without power and gas.  If your home does not have gas, visit www.pge.com/returninghome and for a gas relight schedule or call 1-800-743-5000.
Please continue to adhere to road closures and follow instructions from first responders.
All other areas under evacuation order are still closed.  We will send an alert for each area as it re-opens.