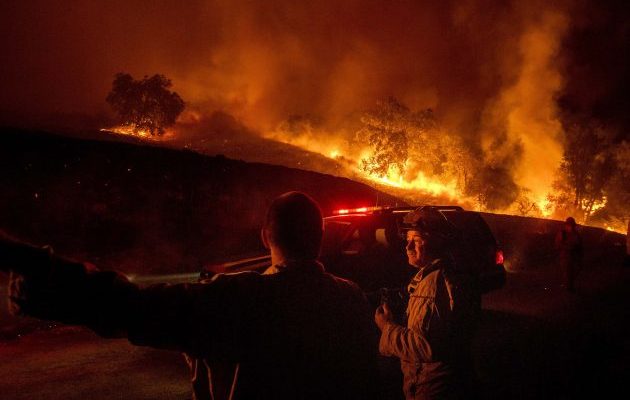 Saturday morning Cal Fire updated containment numbers for the Kincade Fire raging in Geyserville, increasing from 5% containment to 10%.  The reported acreage burned also increased to 25,455.  49 structures are confirmed burned, but the latest release from Cal Fire confirmed that 23,500 structures are now considered threatened.
Additional overnight developments included new evacuations for Alexander Valley and Knights Valley which you can read about RIGHT HERE, and confirmation of reports of 3 injuries during a last minute evacuation which you can read about RIGHT HERE.
KSRO will have reports throughout the weekend covering the event, so CLICK RIGHT HERE to find out the 4 ways you can listen to KSRO on any radio, smartphone, tablet or smart speaker.