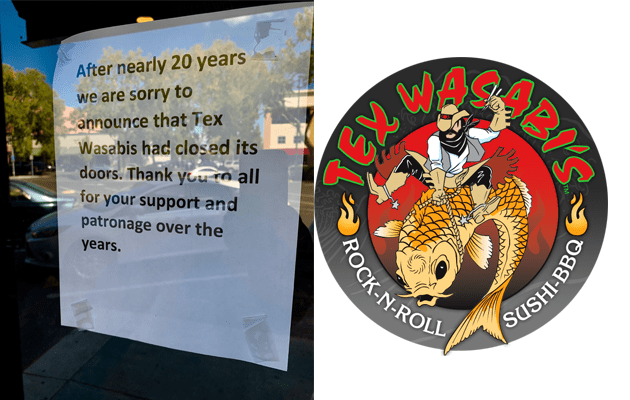 If you were hoping to grab some "gringo sushi" any time soon, we've got some sad news for you. Tex Wasabi has closed down.
Fans of the restaurant were bummed to walk up to the 4th street location of Tex Wasabi's Rock 'n Roll Sushi BBQ on Monday to find the eatery had closed.
"I had been wondering if the other shoe would drop," a passerby said.  "Guy left the business and Johnny Garlic's closed, I figured this was next."
It's worth noting that the website for Tex Wasabi is also currently shut down.
Here's a note that was left on the door of the popular food spot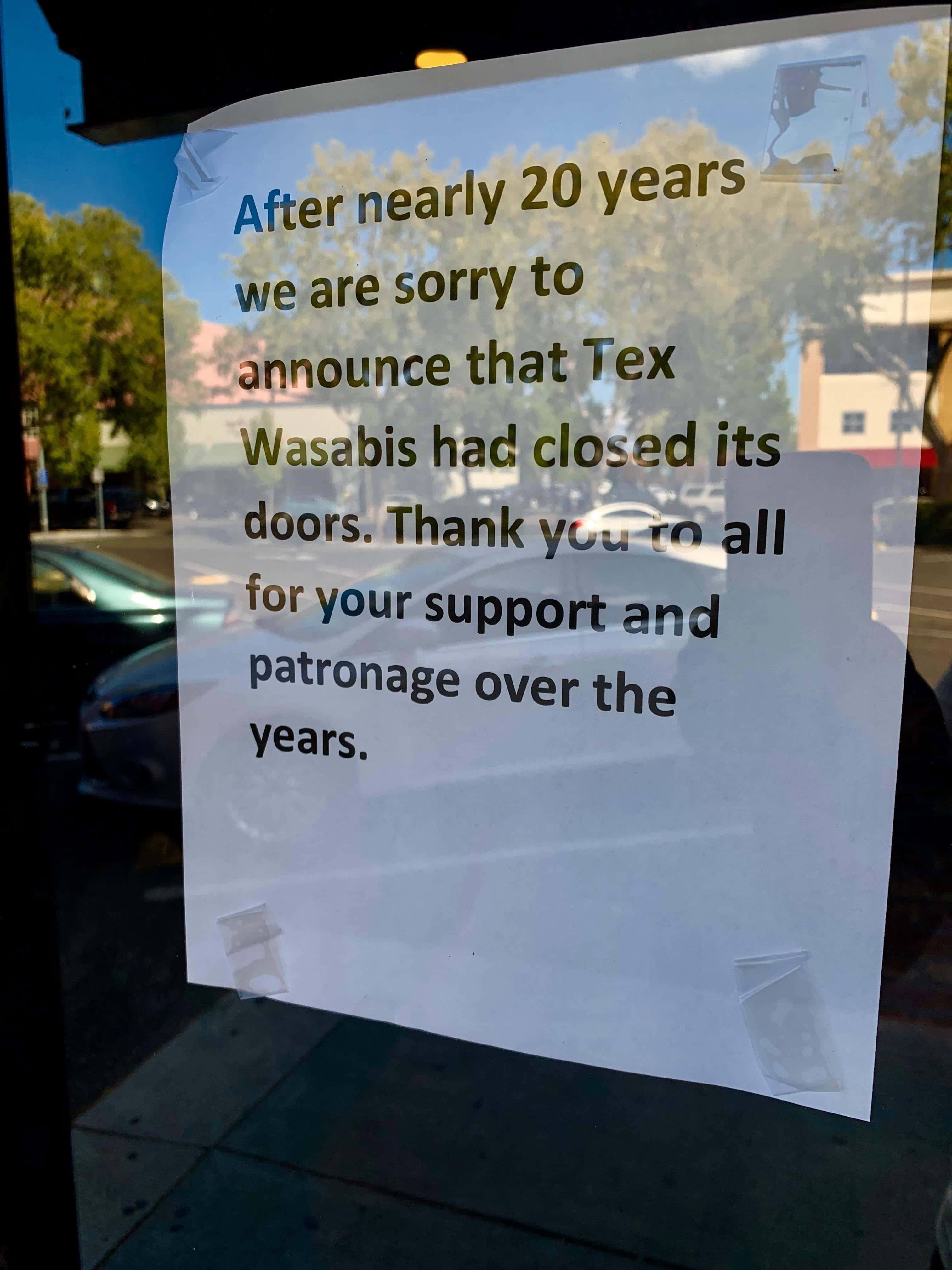 Our memories of the Big Bird on Fire or the popular Jacka** Rolls will have to tide us over. Thanks for the delicious food, Tex Wasabi.