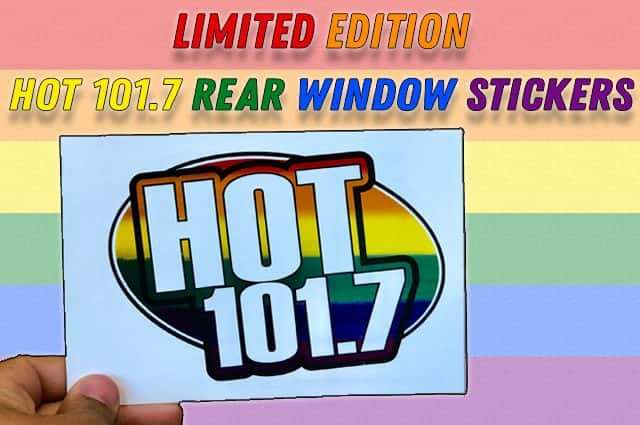 June is Pride Month but we think Pride should last year round!
While supplies last, pick up your limited edition Hot 101.7 Pride Rear Window Sticker!
We at Hot 101.7 are proud to support and be part of the LGBTQ+ community, and this sticker serves as a reminder for that. Stick it on your car, your laptop, your water bottle, or wherever else you wanna spread your Pride!

You can pick up your sticker at our station – we're open Mon-Fri from 8AM-2PM and we are located at:
1410 Neotomas Ave. Ste. 200
Santa Rosa, CA 95405
Happy Pride Month!