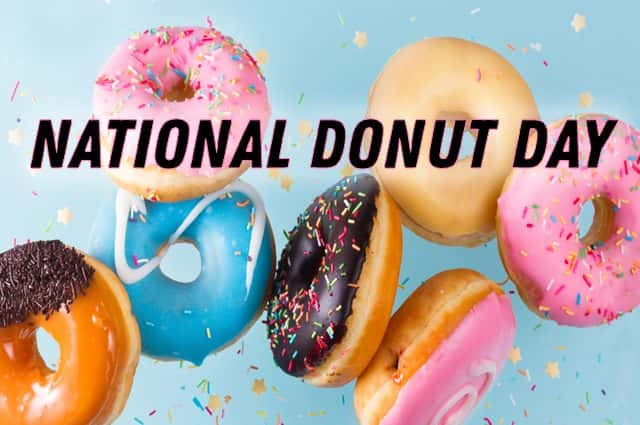 Happy National Donut Day!
What better way to celebrate than with FREE donuts?
Read below for a list of participating locations that are hooking you up with free donuts!
Dunkin' Donuts – get a free donut with any drink purchase

Kripsy Kreme – walk in and get a free donut

Wal-Mart – visit your local Wal-Mart Supercenter, head on over to the bakery, and get a free glazed donut

Entenmann's – visit their website, suggest a new donut flavor, and if your submission is chosen, you'll win $5,000 and free donuts for a year

Salvation Army – the group that started National Donut day! Visit a location and get a free donut!