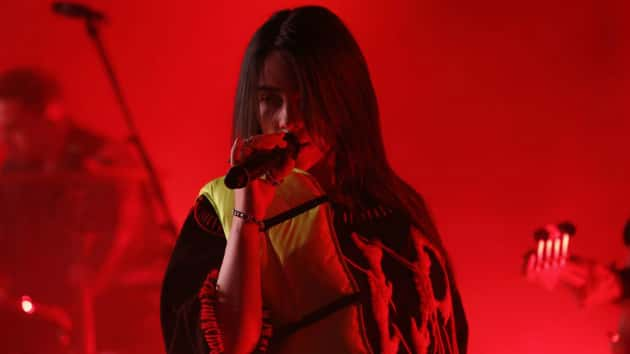 ABC/Randy Holmes
ABC/Randy HolmesIn case you didn't notice, a lot of people are Billie Eilish fans. One of them is actress Melissa McCarthy, who went on The Ellen DeGeneres Show Thursday to ask the "bury a friend" singer if she can go on tour with her.
"I think every super-cool 17-year-old musician needs a 48-year-old Midwestern mother of two…as her hype man," the Bridesmaids star says.
To prove her merit, McCarthy shared a new version of Eilish's "bad guy" video. It has the Oscar-nominated actress spliced into the surreal clip and providing running commentary. It turns out that busting through walls of yellow construction paper and riding Go-Karts in the streets is harder than it looks.
With or without McCarthy, Eilish will launch a North American tour in support of her debut album WHEN WE ALL FALL ASLEEP, WHERE DO WE GO? May 29 in San Francisco.
Copyright © 2019, ABC Radio. All rights reserved.