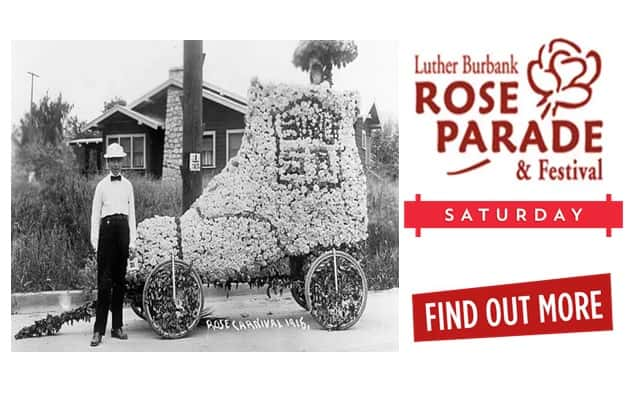 The 125th Annual Rose Parade returns to Santa Rosa!
The fun goes down on Saturday May 18th in Downtown Santa Rosa. The festivities start at 9 AM in Courthouse Square and the parade steps off at 10 AM, winding its way through
SATURDAY MAY 18TH IN DOWNTOWN SANTA ROSA
FESTIVITIES START AT 9 AM IN COURTHOUSE SQUARE
THE PARADE STEPS OFF AT 10 AM AND WINDS ITS WAY THROUGH DOWNTOWN SANTA ROSA
BRING YOUR FAMILY AND FRIENDS DOWNTOWN TO CELEBRATE THIS 125 YEAR COMMUNITY TRADITION
FOOD BOOTHS, KIDS ACTIVITIES, LIVE MUSIC, AND MORE!
KENDRA AND ROSS WILL BE ANNOUNCING AT THE CORNER OF 4TH AND E STREET
MORE DETAILS AT HOT1017.COM!