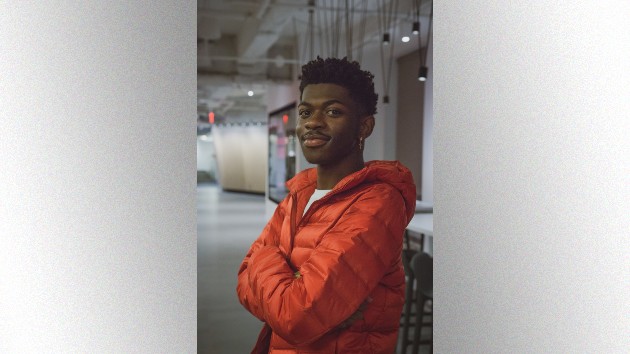 Eric Lagg
Eric LaggHe's got the horses in the back…and his music on the top of the chart.
"Old Town Road" by Lil Nas X is #1 for a second week on the Billboard Hot 100, thanks to the added downloads and streams from the remix featuring country star Billy Ray Cyrus.
In fact, the track has now set the record for the most streams in a week ever, with 143 million, according to Billboard. That shatters the previous record of just over 116 million streams, set last year by Drake's "In My Feelings."
The 20-year-old artist responded on Twitter, writing, "BIGGEST STREAMING WEEK EVER! IM SORRY WHAT THE F***!!! EVER??!"
Not only that but the song experienced a sales bump of 454%, selling 124,000 downloads. It's the biggest weekly total since Drake's "God's Plan" debuted last year with 127,000 downloads.
But Lil Nas X isn't the only one setting milestones: Billy Ray Cyrus is doing it too. Thanks to his presence on the remix, he scores his first Billboard Hot 100 #1 hit. The closest he came previously was #4, with his 1992 smash "Achy Breaky Heart."
Billy Ray scores his first chart-topper six years after his daughter, Miley Cyrus, scored her own with 2013's "Wrecking Ball."
Lil Nas X responded to that news by tweeting a series of goat emojis, indicating that Billy Ray is the G.O.A.T.
On Billboard's various radio airplay charts, "Old Town Road" is #21 on pop and #28 on R&B/Hip-Hop, but now, ironically, it's dropped off the publication's country airplay chart.
Copyright © 2019, ABC Radio. All rights reserved.