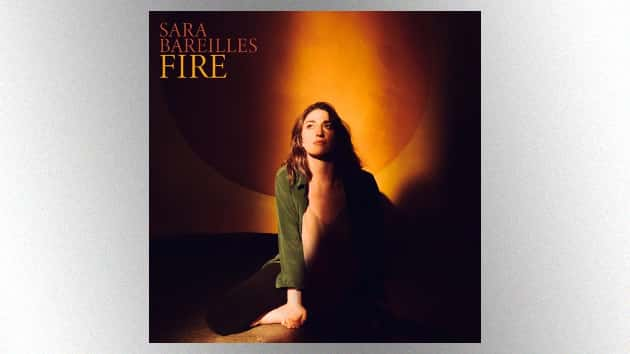 Epic Records
Epic RecordsSara Bareilles has released the video for "Fire," the second single off her forthcoming album Amidst the Chaos.
In the clip, Sara stands in front of a blazing bonfire and sings about a relationship that never quite sparked. As she sings, we see a man and a woman performing an impassioned interpretive dance together at a bar.
"We were never gonna catch fire/We'd have burned up in the flames/Oh before they ever rose up high," Sara sings on the track. "Someday I/I won't have to feel the cold/That I do now/So I'll know what it feels like when I feel fire."
She joins the couple at the end, standing in the middle as they dance on the tables on either side of her.
"Fire" follows Sara's previous single, "Armor." Both appear on the track list for Amidst the Chaos, out April 5.
Copyright © 2019, ABC Radio. All rights reserved.