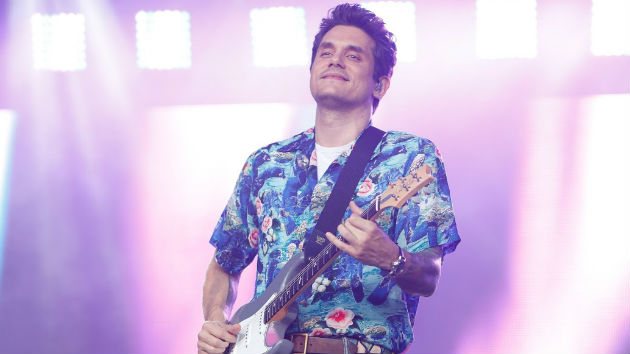 ABC/Randy Holmes
ABC/Randy HolmesIt's Friday, which means there's a bunch of new songs for you to enjoy.
John Mayer has released the folky tune "I Guess I Just Feel Like," a song he first debuted during a show in October. Commenting on the current state of humanity, he sings, "I guess I just feel like/Nobody's honest/Nobody's true/Everyone's lying/To make it on through/I guess I just feel like/I'm the same way too." John will launch a tour March 23 in New Zealand.
James Bay has teamed with hit making singer/songwriter Julia Michaels for the collaborative single "Peer Pressure." James says, "Julia and I wanted to talk about how, when the right person comes along, they can break through any armor and with love, get straight to you. It's about that person who, no matter how much of a guard you hold up, finds their way through to you." James starts his North American headline tour March 3 in Nashville.
Adam Lambert returns with the reflective ballad "Feel Something." In a lengthy letter to fans on Thursday, he says the song was "written about me climbing out of [a] low period…between frustrations with my career and many lost connections, I felt numb…that's what inspired me to cry out, 'I don't need to feel love, I just want to feel something!'" The song is a preview of Adam's new album; the first "official" single is due this spring.

Melissa Etheridge has released "Faded by Design," the first song from her upcoming album The Medicine Show, due April 12. She says, "The sound of the song and the whole record is purposefully aimed at that 90's rock sound. When rock was moody and fierce. 'Faded' is spot-on a Melissa Etheridge song. You know it from the first few notes."
Copyright © 2019, ABC Radio. All rights reserved.