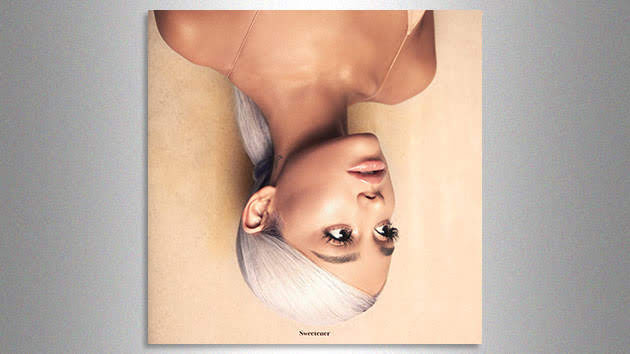 Dave Meyers/Republic Records
Dave Meyers/Republic Records
Ariana Grande didn't attend Sunday night's Grammy Awards ceremony due to a dispute with the show's producers, but she was paying attention — and tweeted her thanks when she won her very first Grammy in absentia.
After winning Best Pop Vocal Album for Sweetener, she tweeted, "I know i'm not there tonight (trust, i tried and still truly wished it had worked out [to be honest]) and i know i said i try not to put too much weight into these things …. but f**k ……. this is wild and beautiful. thank you so much."
Ariana continued by thanking Pharrell, her manager Scooter Braun, her record label, the Academy and her other collaborators on the album, adding, "but mostly thank y'all for being my main source of joy and inspiration always."
As previously reported, Grammy executive producer Ken Ehrlich claimed that Ariana didn't perform because by the time the negotiations were over, she didn't feel she had enough time to "pull together a performance." Ariana then took to Twitter to call Ehrlich a liar, writing, "It was when my creativity & self expression was stifled by you, that i decided not to attend."
"i offered 3 different songs," she added. "It's about collaboration. it's about feeling supported. it's about art and honesty. not politics. not doing favors or playing games. it's just a game y'all.. and i'm sorry but that's not what music is to me."
Ariana has something else to celebrate, too: Her new album, Thank U, Next is heading for a #1 debut on next week's album chart. It's on track to sell between 280,000 and 300,000 units.

Copyright © 2019, ABC Radio. All rights reserved.