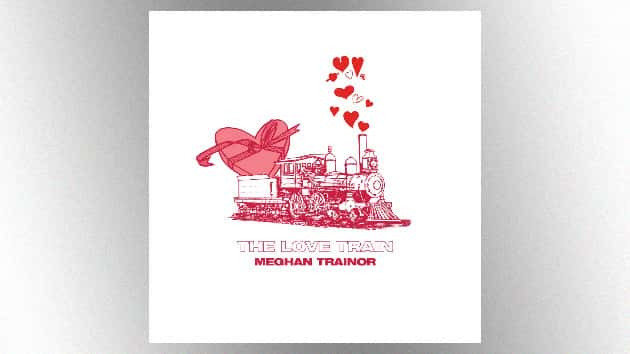 Epic Records
Epic RecordsMeghan Trainor is back with a new EP called Love Train, just in time for Valentine's Day. The singer tells Billboard her decision to release the six-song collection right before the most romantic holiday of the year was completely last minute.
"It was very quick, it was a couple weeks ago," she says. "[My team and I] were talking about the album and putting it together, and we had too many songs, but we all loved those songs."
Meghan adds, "They're so personal to me, they're exactly how I feel right now — I'm in love and got married and all this stuff."
One of the songs, "Marry Me," Trainor wrote just a month after meeting her now-husband Daryl Sabara — and she ended up walking down the aisle to it at their wedding. Another song, "Good Morning," features her dad, Gary.
While Meghan's album Treat Myself is still forthcoming, she considers this EP a taste of what's to come — plus she admits she had a surplus of love songs.
"My dad also said there's way too many love songs on my album, so I tried to split it up," she tells Billboard, laughing. "I put them on a cute little EP just to let people know music is still coming — here's a little taste of what this is going to look like and sound like."
Copyright © 2019, ABC Radio. All rights reserved.