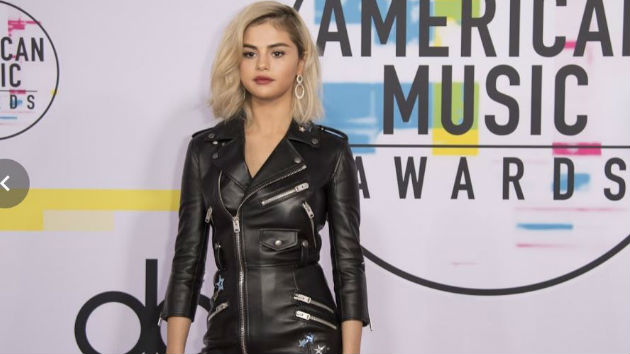 ABC/Image Group LA
ABC/Image Group LAOn Tuesday, Demi Lovato resurfaced on Instagram after 90 days in rehab. Now, her childhood friend and fellow former Disney star is reportedly out of her own treatment facility.
E! Online is reporting that Selena Gomez has left the psychiatric facility where she'd been treated since early October for what's been described as an "emotional breakdown."
A source told E!, "Selena is out of her treatment program in NYC and is doing much better."
Selena was reportedly hospitalized a number of times for medical issues related to her Lupus and subsequent kidney transplant. The stress of that led to the so-called "breakdown," according to an insider. But now, dishes the insider, Selena feels "refreshed and is in a better head space."
Still, Selena will continue consult with health care professionals, adds the source. She reportedly "wants to lay low for a while and isn't ready to go full force into working yet."
Prior to the incident, Selena had taken a break from social media, writing, "Just remember — negative comments can hurt anybody's feelings." She'd also done an Instagram Live video in which she described feeling like "people were picking me apart."
Copyright © 2018, ABC Radio. All rights reserved.