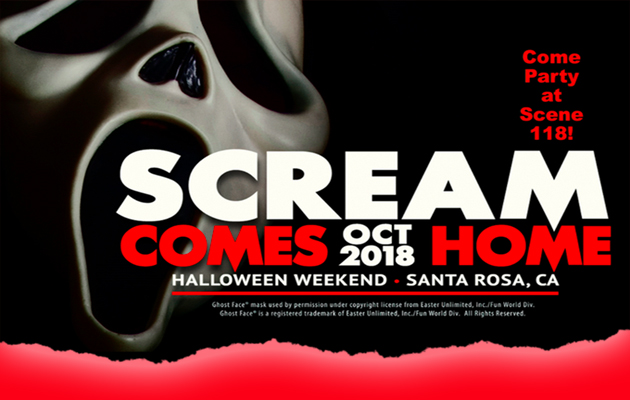 If you were in Santa Rosa in the mid-90's, you'll likely remember film crews and more movie magic going on.
In 1996, the horror classic Scream was released and much of it was filmed right here in Santa Rosa! The movie changed the landscape of horror and created an iconic franchise (3 more films later). I am a HUGE fan of horror movies, and Scream has always had a special place in my heart especially because of it being filmed right here in my hometown.
It looks like I'm not the only fanatic because Nate Ragon and Anthony Masi are bringing Scream back home! Ragon, who is a movie memorabilia collector, and Masi, who is a film producer, are teaming up for "Scream Comes Home," a one-of-a-kind convention that is giving fans of the movie a rare opportunity – the chance to visit, party at, and maybe even stay the night at the house where the final scene is filmed – the infamous "Scene 118."

I spoke with Nate and Anthony to get some insight into their horror backgrounds and what we can expect to get out of Scream Comes Home. Check out the interview below!
I'll be there this Saturday and I hope to see you there too! Plus, Nate and Anthony were gracious enough to offer Santa Rosa residents a discount so if you want to see the screening this weekend AT THE HOUSE WHERE IT WAS FILMED…
Click HERE and use the promo code SAVE25 to save 25% off your ticket!*
Special thanks to Anthony and Nate!
We'll see you there!
-Eloy
*DISCOUNT IS ONLY APPLICABLE WITH THE "BASIC SCREAM" package