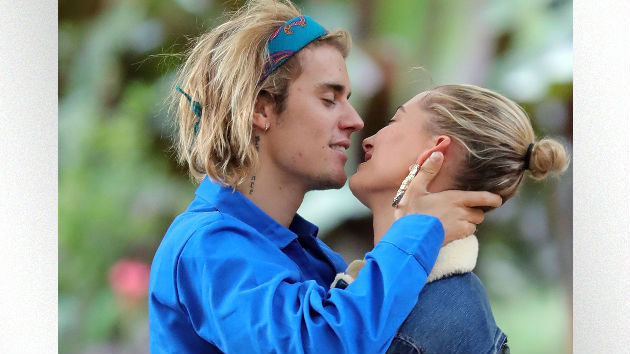 Mark R. Milan/GC Images
Mark R. Milan/GC ImagesAfter reports surfaced that Justin Bieber and his fiancee Hailey Baldwin had secretly gotten married, Hailey tweeted "I understand where the speculation is coming from, but I'm not married yet." She then deleted that tweet — and now her uncle is seemingly confirming the under-the-radar nuptials.
Speaking to the TV show Extra on the Emmys red carpet Monday night, Hailey's uncle, nominee Alec Baldwin, said, "Well, they went off and got married, and I don't know what the deal is, because I mean, we text Hailey every now and then…we met him one time."
Asked if he'd give Bieber a talking-to about treating his niece right, Baldwin said, "That's not my job. She has a dad and I'm sure he has a few paragraphs about that, so I'm not worried."
Hailey's dad is Alec's brother Stephen Baldwin, who's appeared in movies like Born on the Fourth of July, The Usual Suspects and The Flintstones in Viva Rock Vegas.
Copyright © 2018, ABC Radio. All rights reserved.