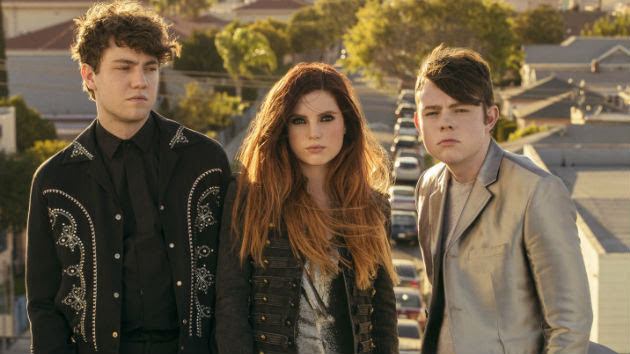 Nate Hoffman
Nate HoffmanEchosmith is joining Pentatonix on tour.
The sibling trio will open for the a cappella group for their North American tour dates beginning July 12. Calum Scott will also be a supporting act on the trek.
The tour will stop in over 35 cities across the U.S. Canada, wrapping on September 16 in Tinley Park, Illinois. Tickets are available now.
Echosmith recently wrapped their own headlining tour. Their latest single, "Over My Head," is out now.
Copyright © 2018, ABC Radio. All rights reserved.