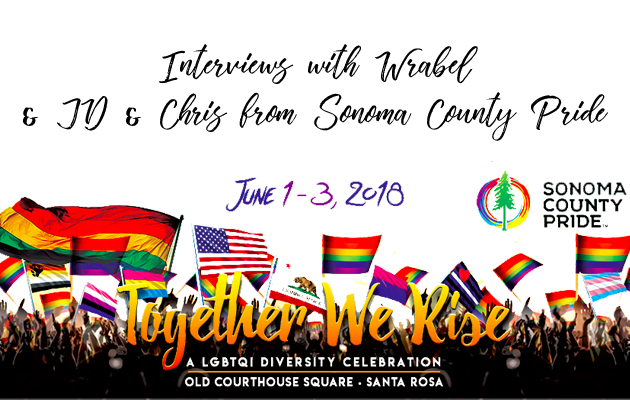 For the LGBTQ+ community, this weekend is an important and exciting one, as the Sonoma County Pride Festival and Parade makes it way to Downtown Santa Rosa in Old Courthouse Square.
Aside from being a celebration of the LGBTQ+ community, this year's event will feature a ton of great attractions, including vendors, a parade, a kid's area, and live performances.
Headlining this year is singer/songwriter Wrabel. Wrabel, who writes and sings his own music, has also written for artists like Kesha, Adam Lambert, Ellie Goulding, and more.
I had the opportunity to speak with Wrabel, where we talked about how he started writing music, some of the artists he's worked with, and how his music plays a role in his identity as a member of the LGBTQ+ community. Listen below!
A festival is nothing without it's committee, which is why I also spoke with JD, the President of Sonoma County Pride, and Chris, Sonoma County Pride's Social Media Director. We talked about what attendees can expect to see, this year's theme, and how Sonoma County Pride made its way to Santa Rosa this year.
Take a listen below!
Sonoma County Pride is happening Friday June 1st – Sunday June 3rd! For more information, visit SonomaCountyPride.org!