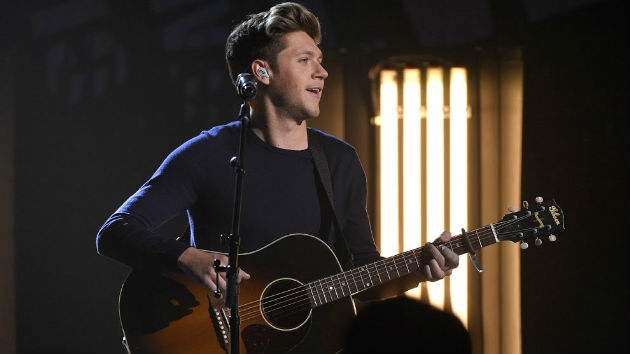 ABC/Matt Brown
ABC/Matt BrownWant a preview of Niall Horan's 2018 solo tour? Tune into the Country Music Association Awards tonight on ABC to see him and country star Maren [rhymes with karen] Morris "blow it out" as they duet on "Seeing Blind," a track from his album Flicker.
Maren will be joining Niall for the 2018 leg of his Flicker tour, but at the CMA Awards, they'll team up on TV for the first time to perform the song together. "I'm excited! It's gonna be a really fun night," she tells ABC Radio.
"Niall is equally excited — he's never been to the CMAs before," she adds. "So we just want to put on the best show, and it's such a fun upbeat song, so I think we're gonna blow it out that night."
Niall's dates with Maren start in Australia in June of 2018, and the tour will get to North America July 18.
Also performing on the CMA Awards tonight is Pink, who's actually a nominee: her #1 duet with country superstar Kenny Chesney, "Setting the World on Fire," is up for Musical Event of the Year.
Others appearing on tonight's telecast include Carrie Underwood, Keith Urban, Garth Brooks, American Idol judge Luke Bryan, and Hootie & the Blowfish singer-turned-country star Darius Rucker.
The show airs live from Nashville on ABC at 8 p.m. ET.
Copyright © 2017, ABC Radio. All rights reserved.