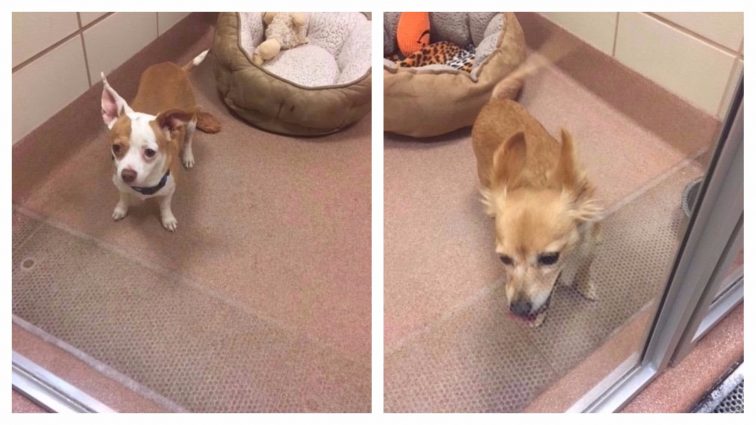 UPDATE 10/14/17 1:27p,
Sonoma County Animal Services Status Updates:
Shelter:
Sonoma County Animal Services remains open 24/7 but due to limited in-shelter staffing overnight, are recommending visiting the shelter 8a-8p.
Animal Services is providing no-cost veterinary care to animals affected by the fire.
Animal Services is providing no-cost boarding to animals displaced by the fire.
We are accepting domestic/small animals (mainly dogs, cats and rabbits). Livestock/large animals are directed to the Fairgrounds.
As of Saturday October 14th, our shelter was at about 40% capacity for each dogs and cats.
Our phone lines are open at 707-565-7100 (9-5:30p) and 707-565-4648 (24/7) to assist our community and help direct them to services.
We have an updated process for reporting lost and found animals that will better coordinate with other local shelters and rescues that can be viewed in the 'Lost and Found' section of this page.
Donations
o   We are receiving an overwhelming outpouring of generous offers to donate, volunteer and help. We are no longer able to process requests to help by phone or email. ALL offers of support must be submitted HERE.
o   We have updated our list of needs but are quickly running out of space. Gift cards and monetary donations are preferred at this point but our list of current needs can be found on our website's homepage.
o   We are able to accept monetary donations here at any time.
Field
We continue to have a presence at the Veteran's Building. Our Mobile Adoption Center is set up as a temporary animal shelter for the evacuees staying at the center.
We are providing support to the Windsor High School, Finley Center and Finley Hall shelters, and Sonoma County and Cloverdale Fairgrounds as well (where people can bring and/or stay with their animals). Other shelters in need of animal supplies and/or care can contact us so we can help them meet those needs.
Animal Control officers are responding to calls about loose, lost and left-behind animals 24/7. In addition to welfare checks, they are bringing injured animals (only) to the shelter regularly, and providing food and water at residences where animals were reported to be left behind and are safe or cannot be found when we arrive.
Food & Water are being left for animals left behind every 2 days. Evacuees who had to leave their companions behind can call us to set up food and water service for their animals. Callers should be prepared with detailed information about where to leave food and water.
Shelters currently taking in animals:
Marin County Humane Society taking in Sonoma County pets and boarding them for free, up to two weeks.
The Napa County Animal Shelter at 942 Hartle Court is taking in cats, dogs, and other animals. The shelter is seeking volunteers (those interested should call 707-253-4382), but is asking the public to only bring in animals who need emergency help.
Additional makeshift shelters for animals have also been set up; one is in a gym at the Napa Valley College, and the other is at CrossWalk Church at 2590 1st Street in Napa. Both have animal supplies onsite.
Check out a local supplies network for pets HERE.
PETS / ANIMAL BOARDING
Petaluma Animal Shelter (10/10/17) – Snuggle Shuttle @ Petaluma Community Center at Luchessi Park (707-778-7387) Offering pet food, water, boarding, and lost and found pet information.
Strong's Second Chance Ranch (10/10/17): Offering to home horses, can message on Facebook
Chanslor Ranch – Bodega Bay, Offering free beds and campsite. Kid and pet friendly. (707)875-2721
Sonoma Humane Society – 5345 Highway 12 West, Santa Rosa. Lost & found animals. No cost vet treatment for burn victims, owned or stray animals affected by fires. Open 8-5 daily.
Unleashed Dog Training for boarding and if you need a place to hang. Call at 707.763.9882
Marin Humane Society offering free boarding
Misc animal issues: Anyone encountering animal related issues can call 707-565-4406. This number will be available 24/7 until further notice. Donations can also be made through this line. Please be prepared to share information about the number of animals, type of animals, address and location for the animals, and any information about the families associated with the animals, if known.
Animal shelters and rescues need help with fostering animals displaced by the fires and are seeking donations. They are also offering resources to pet owners:
 The SPCA of Solano County, 2200 Peabody Road, Vacaville, is offering assistance to pet owners. It is seeking drop-off donations of crates, blankets, towels, food, bowls, etc. for fire victims. It is open until 7 p.m. Monday and will be accepting donations Tuesday as well. It also says if you need a place for your animals, call 707-448-7722.
Wine Country Animal Lovers is offering updates, help and supplies to animals in need. You can donate here.
Jameson Rescue Ranch is out in the community to assess needs. It is seeking donations.
Napa/Solano county residents large animals are being accepted at the Napa Solano fairgrounds. 900 Fairgrounds Drive, Vallejo
The CHP is patrolling the North Bay, with aircrews rescuing animals in addition to people stranded. So far, at least five dogs and one cat have been saved.
Sonoma County Animals Services is without power and services, according to Sonoma Human Society officials. But officials said most local shelters are open to accept stray animals or pets that have been displaced or lost in the evacuations.