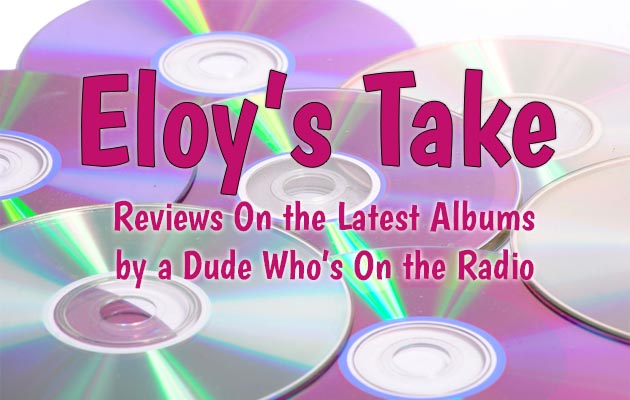 Eloy's Take is a series where I review the latest albums from music's biggest names. Today, a lot of what we hear are just the singles, but I grew up listening to albums all the way through and I think more people should do the same because some times you may miss out on a really great track that's not as popular! I hope you enjoy!
This week's album: Melodrama by Lorde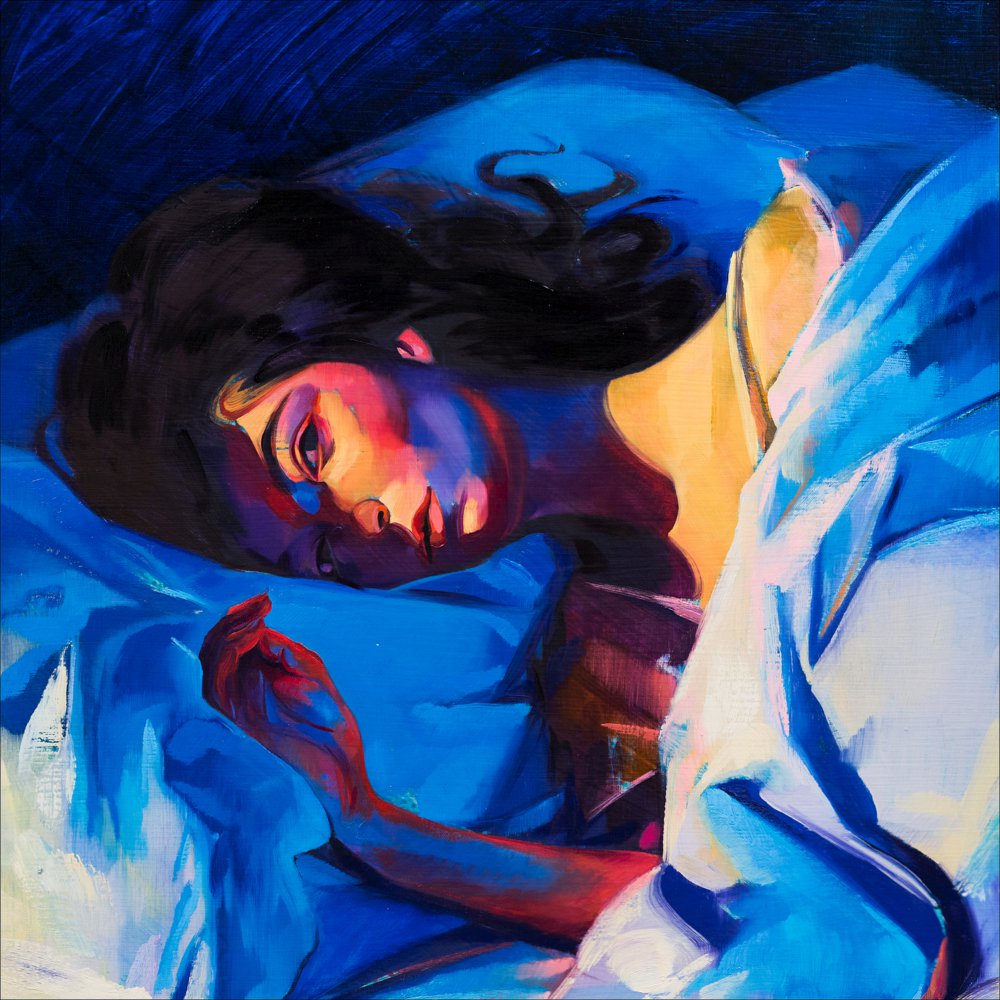 Lorde burst onto the music scene almost 4 years ago and like a breath of fresh air, she completely impacted pop music. She brought a darkness and self-awareness to pop music that, although not necessarily unprecedented, was impressive for someone who was only 16 years old. After dropping an EP titled The Love Club and a full-length album, Pure Heroine, Lorde proved that she had staying power and was only going to continue to grow as an artist. Her sophomore album, Melodrama, hits stores this Friday (June 16th) and below you'll find out whether that growth was worth the wait or not…
"Green Light" – Serving as Lorde's lead single from Melodrama, "Green Light" failed to appeal to a wide audience and didn't chart as well as the first new Lorde song in a couple years should have. Still, chart performance doesn't matter as much when the song is so infectiously great. What begins as a somber break-up song immediately sucker punches the listener by completely changing the tempo and tune of the song. It's a risky move that ends up being either "hate it or love it." I love it, and while the song was not a stone cold hit, I think hearing the song live will sway a lot of naysayers – the beat and energy beg to be performed in front of a large crowd, ready to dance (much like I did when she performed it at Coachella earlier this year!) Give "Green Light" a listen below!
2. "Sober" – Lorde uses metaphors of drug use, alcohol consumption, and drug-induced tendencies  ("Oh god, I'm closing my teeth around this liquor-wet lime… I know you're feeling it too") to describe the rush of love and being with someone who makes you feel high. Although don't be deterred by the dark subject matter – this is inherently a dance song. Lorde also implements the use of percussions, trumpets, and electronic sounds that make this song ready for the club. Released as a buzz track before the album's release date, I wouldn't be surprised if it's revealed to be the next single.
3. "Homemade Dynamite" – Debuted during her set at Coachella this year, Lorde enforces another intriguing dance beat to describe a scenario that's not quite as upbeat. "Homemade Dynamite" chronicles the moments at a party before things get hectic and reckless. At one point, Lorde even alludes to a car accident ("Might get your friend to drive, but he can hardly see, we'll end up painted on the road, red and chrome"). And yet, the beat makes it hard to turn away. Lorde has stated that much of the album, especially "Homemade Dynamite," is about feeling good at a party before chaos ensues. That is very clear on this track, and if everyone's chaotic moments were as good as this song, we'd have them a lot more often.
4. "The Louvre" – Lorde is young (she's only 20), so it makes sense that her love songs are about young love. We all know those feelings well – "the rush at the beginning, I get caught up just for a minute," she sings. It may be hard to recall, especially if you're long past the high school days, but the idea of a love that is perfect and invincible is familiar to anyone who's ever had their heart broken. Lorde's approach to something that some may call "immature" is actually stated with a lot of grace and subtlety, which makes "The Louvre" a sweet entry, especially after the first three tracks make you want to dance.
5. "Liability" – Never one to shy away from vulnerability, Lorde is actually an artist whose personal life is more secretive than those of her counterparts. She gives us a look into her insecurities on "Liability," a song about essentially being a burden to others. She sings, "They say 'you're a little much for me, you're a liability.' So they pull back, make other plans, I understand, I'm a liability." This is one of the only ballads on Melodrama, and while it's a bit of uncharted territory for Lorde, it's probably the only area on the album where she teeters a little too much into territory. It's still a beautiful and honest song, it's just less mature than the other songs.
6. "Hard Feelings/Loveless" – Lorde tackles on the "young love" theme from a different approach. The only feeling that can rival the joy of young love is the pain that comes after it ends, and Lorde knows those "hard feelings" very well. "I remember the rush… before all of the winds of regret and mistrust," she sings. This song strikes me for two reasons: 1) Lorde has sung love songs before but she has entered into a new realm of vulnerability and emotion, and 2) it's actually TWO songs in one. "Hard Feelings" segues right into "Loveless," a brief but poppy song about the "hook-up" mentality that young people have today. While I may not have the same cynical view of love in today's age, I like that Lorde takes a step away from the naïveté of "Liability," and lunges toward a more observant and older perspective on "Loveless."
7. "Sober II (Melodrama)" – Both a sequel to "Sober" and the title track, "Sober II (Melodrama)" is the theatrical explanation to the aftermath of the party scene described in "Sober." The fun, the joy, and the high has ended, and now Lorde is left to clean up the mess, both literally and figuratively. She sings, "Lights are on and they've gone home, but who am I? Oh how fast the evening passes, cleaning up the champagne glasses." This track is a more dramatic and somber version of "Sober," and it adds a nice touch to the dance-y feel of the album.
8. "Writer In the Dark" – Easily one of the best tracks on the album, "Write In the Dark" pulls Lorde further into a more mature direction. Lorde is a talented songwriter, and this song has "songwriter" written all over it. It's one of two real ballads on Melodrama and aside from it being very emotional, it's also incredibly introspective and self-aware. "Bet you rue the day you kissed a writer in the dark," Lorde asserts to an ex-lover. It reads like a more heartbroken version of Taylor Swift's "Blank Space," and I mean that in the best of ways.
9. "Supercut" – Melodrama takes us on a journey of being young and embracing the up's and down's of love, and "Supercut" is a reflection of that. It features Lorde, examining a past relationship – the good and the bad, all playing like a "supercut." While the content is on the sadder side, it's impossible to not dance to it. The beat is addictive, so that even if you were reminiscing about YOUR own past relationship, you can't help but smile.
10. "Liability (Reprise)" – Another sequel on the album, "Liability (Reprise)" feels a little unnecessary but it still serves the purpose of showing that Lorde is learning to accept her flaws that made her so self-conscious on "Liability." "You're not what you thought you were," she croons. While it may not be the strongest track, it is still sweet and a nice semi-final note to end the album on.
11. "Perfect Places" – The last track on Melodrama feels slightly out of place, and yet, right in place, all at the same time. The reason – in my opinion – why it feels out of place is because the album seems to tell a cohesive story, and "Perfect Places" would have fit more nicely in the beginning of the album. Yet, the overall theme of Melodrama is about being young and figuring out life's hurdles, and this song ties up that narrative. It helps that it offers one last dance before the album finishes.

Lorde has delivered another solid album with Melodrama, and while her first full album felt more alternative, this one feels more pop. It's also commendable that Lorde was able to tell a story that the songs progressively reflected. A major theme on the album is the transition from being a teenager to young adulthood. Some full-fledged adults may roll their eyes, that's not completely fair because that is what Lorde just finished experiencing. Overall the album will make you dance – thanks to productions by hitmaker Jack Antonoff – and think. It's clear that Lorde is consistently solidifying her status as a major musical act, and 2017 is a little bit better thanks to Melodrama.
Eloy's Overall Take: 9/10
Melodrama is out June 16th and can be purchased HERE!