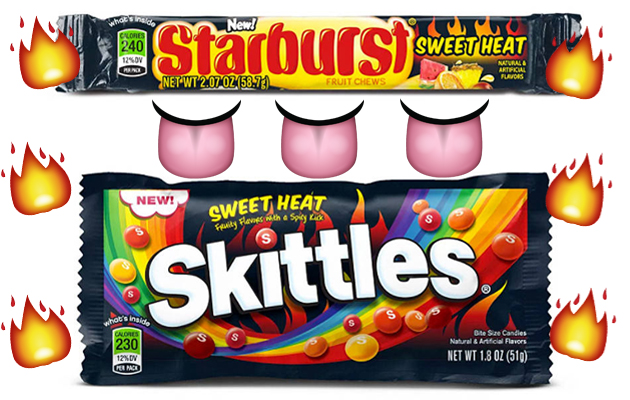 Starburts and Skittles are about to be LIT! Well, kind of. They're about to be on fire.
Starburts and Skittles have announced that they will be making spicy versions of their candies called Skittles Sweet Heat and Starburst Sweet Heat.
The new Skittles flavors include Fiery Watermelon, Blazin' Mango, Flamin' Orange, Sizzlin' Strawberry and Lemon Spark. Meanwhile the new Starburst flavors coming to play in the party in your mouth are Fiery Watermelon, Strawberry Mango, Flamin' Orange and Pipin' Pineapple.Although I know I will be trying each and every one of these, we're all going to have to wait. The firey versions of the candies don't hit the shelves until December. Stocking stuffers anyone?