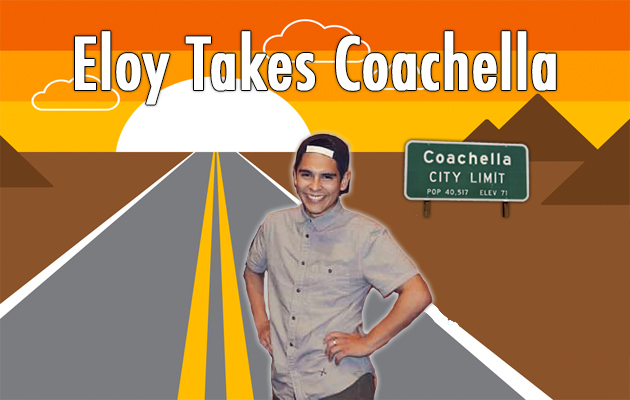 Oh yeah! This happened!
UPDATED:
Well, I survived. Where do I even begin?
Coachella is truly a unique experience – it's draining, exciting, incredibly hot, euphoric, exhausting, and definitely worth it.
I saw so many amazing acts including Lady Gaga, Lorde, Kendrick Lamar, DJ Kahled, and more!
During the first day, I didn't really know what I was getting myself into. I, of course, had to take a video using their awesome filters! Here's one that I posted to our Snapchat account.
Coachella is one seriously hot place (we were at about 95 degrees each day, BUT you have to remember that we're in a desert so the heat is extra dry), so staying seriously hydrated is crucial (#gatoradeandwater).
During Friday, the first day, my two friends and I were just trying to figure out how to stay cool and not die from heat exhaustion so we saw a few artists but we didn't make it a point to be there for every set.
Friday came to a close and we were just excited to get back to our tent. Some people drive to Coachella from home, some stay at hotels and take a shuttle, and others camp. While camping is NOT my thing, I recommend it,  just due to convenience. Also, I'm not a pro at pitching a tent but it's 10 times harder to do it at 3 in the morning, which is when we finally got our campsite on Thursday. I'm pretty proud of it!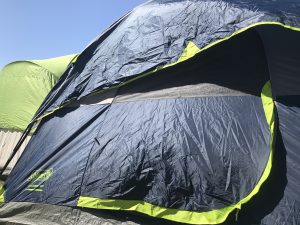 Saturday was the day I was looking forward to the most. Why, you ask? Two reasons: it was the one day I picked out a cute outfit to wear,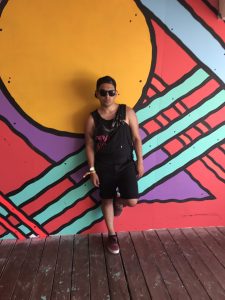 AND, LADY GAGA! Gaga was added on as the Saturday headliner kind of last minute, after Beyoncé had to pull out. While I worship, Queen B, Gaga is my number 1 so I had to see her!
On Saturday, I managed to see 3 of Coachella's main acts, including Future, Bon Iver (spoiler alert: BORING), and Gaga!
Future's set was so much fun and he brought out some big surprise guests, including Migos, Ty Dolla $ign, and Drake!
The crowd went nuts when Drake came on stage! He performed "Jumpman" and "Fake Love!"

(CAUTION: Drake drops the f-bomb during "Fake Love")

That's the exciting thing about Coachella – you KNOW you're going to see the artists who are on the lineup, but then they surprise you by bringing out other artists you didn't know you'd be seeing!
What struck me most during Future's set was that I noticed that there is a barricaded area at the main stage where all of the celebrities and Coachella affiliates hang out. I just so happened to be right in front of that barricade.
While Future was on stage, I had a vantage point of Katy Perry, Amber Rose, Justin Bieber, Tyler the Creator, and Tyga (who is the guy with the backwards cap at the :21 mark in the video above!)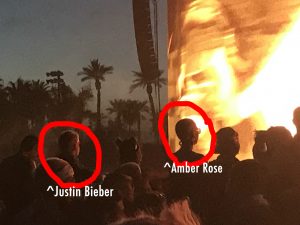 More on celebrity sightings in just a bit 😉
After Future was done, I sat through Bon Iver which was boring beyond words. NEXT!
At 11 PM, the excitement was real! Gaga was going on at 11:20, and shortly before she came on stage, in walked Katy Perry, Halsey, and Adam Lambert into the barricaded pit! Adam stood right in front of me during Gaga's whole set so I, of course, had to ask for a selfie!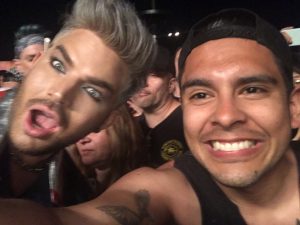 Then, it was 11:20. I couldn't contain my excitement! I had seen Gaga in concert 4 times before Coachella, but this was COACHELLA we're talking about! It's a whole different ballgame!
Gaga started the show with amazing visuals, reminiscent of her earlier tours! And yes, that is me screaming "Yaas Gaga!"

Can you tell I was excited?

The highlight of Gaga's set was when she debuted a brand new single called "The Cure!" You can hear that song HERE!
One of the more entertaining moments happened when no one was really looking. Gaga was singing "You and I" and I caught Katy Perry on her phone so I had a little fun with the Hot 101.7 Snapchat 😉
Mother Monster closed out her set with "Bad Romance," and needless to say, she SLAYED Coachella!
 

On Sunday, our main goal was to see DJ Khaled, Lorde, and Kendrick Lamar… and we did just that!
I definitely couldn't begin day 3 without snapping a shot of the iconic Coachella ferris wheel!
Now I know what you're thinking: "DJ Khaled? Really?" But my friends and I knew that he would bring out a ton of guests so we had to see who showed up. We only stayed for about half an hour of his set, but while we were there, he brought out A$AP Ferg and 2 Chainz! #worthit
We quickly made our way over to the main stage to see Lorde. I was pumped to see her for the first time, and much like Lady Gaga, Lorde surprised us with a brand new song of of her upcoming album, Melodrama, as well. It's called "Homemade Dynamite" and it's a banger! Check it out!

Lorde's set was brilliant! She completely commanded the stage and I can't wait to hear new album!
Closing out the night and the Coachella weekend was Kendrick Lamar, who was going to certainly have a lot of new material to perform, considering his new album, DAMN, had just dropped two days before!
Kendrick definitely delivered! He performed his hits, including "Swimming Pools (Drank)" and some new songs as well!
One of the coolest things about Kendrick's set was that he had a really awesome rising stage piece that allowed him to rap right in the middle of the crowd, which happened to be right in front of my friends and I!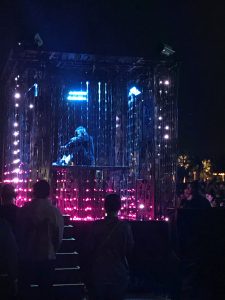 Kendrick's set came to an end, and just like that, so did our Coachella weekend!
We said "goodbye" to Coachella in the typical – albeit – exaggerated SoCal accent we had been imitating all weekend long.
So now, Coachella weekend 1 is over. It was an experience unlike anything I've ever been at and while it was exhausting, I would definitely do it again!
For those of who will be attending weekend 2, I've got two pieces of advice:
Drink more water than you ever have before
 Have the most amazing time!
Thanks for reading! Until – hopefully – next year, Coachella!
-Eloy
*NOTE* All videos and photos were taken by Eloy