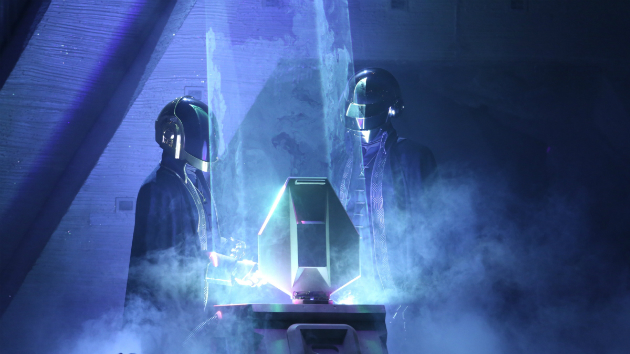 Monty Brinton/CBS
Monty Brinton/CBSDaft Punk makes a guest appearance in The Weeknd's new video for their collaborative single, "I Feel It Coming." The video is streaming now on YouTube.
The French robotic duo doesn't show up until the end of the video, when they arrive on a snowy mountain sporting black capes that would make a Sith Lord jealous. They're basically a red lightsaber away from cosplaying Darth Vader.
"I Feel It Coming" is the closing track on The Weeknd's new album Starboy. Daft Punk performed the song along with the R&B star at this year's Grammy Awards.
Copyright © 2017, ABC Radio. All rights reserved.