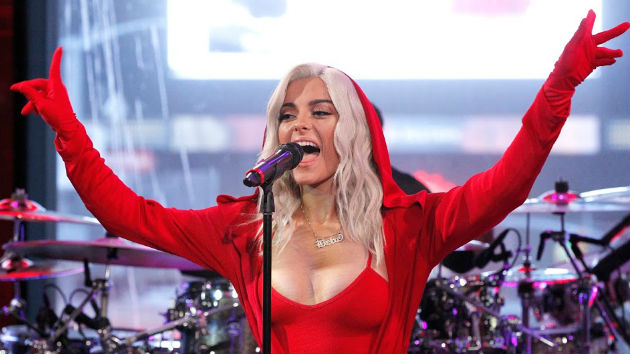 ABC/Lou Rocco
ABC/Lou RoccoBebe Rexha and G-Eazy are flipping the bird to fake friends. The two artists, who first collaborated on the hit "Me, Myself & I," have teamed up again for the song "F.F.F. (F*** Fake Friends)."
The video for the song is out today and features Bebe giving the middle finger — both lyrically and literally — to L.A. phonies.
"I've been in L.A. for way too long/Can't get this air inside my lungs/It feels like I'm suffocating from all the lack of the realness here/Is there anybody real out here?" she sings.
The song is featured on Bebe's six-song EP, All Your Fault: Pt. 1. Part 2 is set for an April release.
Bebe's North American tour continues tonight in Santa Ana, California.
Copyright © 2017, ABC Radio. All rights reserved.