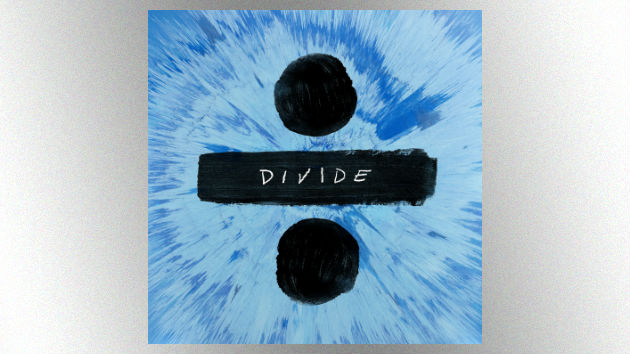 Atlantic Records
Atlantic RecordsEd Sheeran's album sales in his home country are shaping up to be of Adele-like proportions.
Britain's Official Charts Company says that based on sales of Ed's new album ÷ (Divide) so far, he could sell more than 500,000 copies by the end of the week. That would give him the biggest opening week for an album since Adele's 25, which sold more than 800,000 copes in the U.K. when it was released in the fall of 2015.
In just three days, ÷ has sold 432,000 copies, including physical, digital and streaming sales.
Sales of Ed's two previous albums are also soaring: his 2014 album x (Multiply) is currently the fourth best-selling album, and his debut, + (Plus), is #5.
Over on the British singles chart, all 16 tracks from ÷ are poised to enter the Top 40, with a whopping nine of them heading for the top 10.
Copyright © 2017, ABC Radio. All rights reserved.