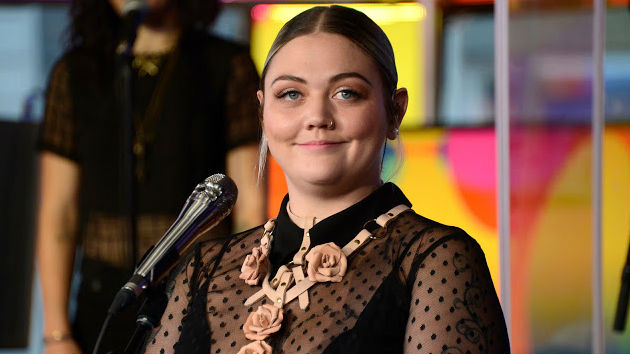 ABC/Ida Mae Astute
ABC/Ida Mae AstuteWhat would it be like if Kendall Jenner had Elle King's voice? We find out in a new short film for Estee Lauder's Pure Color Love lipsticks.
In the video, Elle leaves Kendall's house the morning after a party and drops her red lipstick on the way out. When Kendall puts it on, she's magically able to sing like Elle. Meanwhile Elle, who's in the recording booth, loses her singing voice.
Kendall, who's a spokesperson for the cosmetics brand, sings Elle's song "Wild Love" and dances around as she cleans up after the party. Once Elle realizes what's happened, she heads back to Kendall's house and snatches her lipstick back. "You got enough going on!" she snaps.
The full video can be found on EsteeLauder.com.
Copyright © 2017, ABC Radio. All rights reserved.