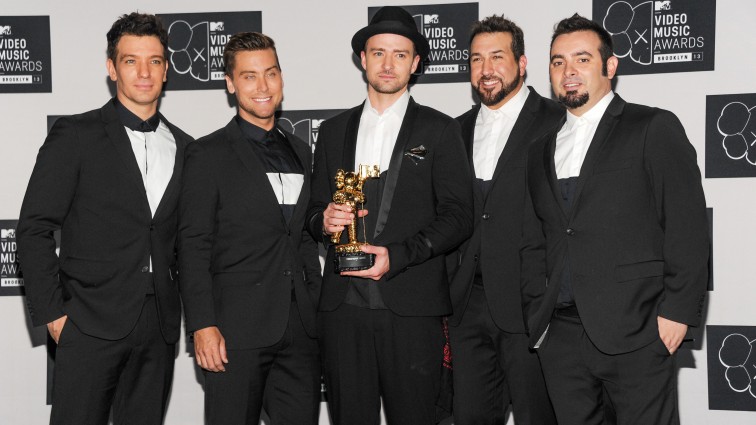 From left, JC Chasez, Lance Bass, Justin Timberlake, Joey Fatone and Chris Kirkpatrick of N'Sync pose backstage with the award for xxx at the MTV Video Music Awards on Sunday, Aug. 25, 2013, at the Barclays Center in the Brooklyn borough of New York. (Photo by Evan Agostini/Invision/AP)
No new *NSYNC album?  Cry me a river.  No seriously, because all our tears are gone you have to step in and help.
Lance got EVERYBODY hyped up last week when he said "We're doing something. I don't know if I can announce it yet."  Turns out he was just talking about re-releasing the band's Xmas album on vinyl.

Justin on the other hand, IS working on a new album of not Christmas songs.  But they may have a bit of a southern twang to them. Justin tells The Hollywood Reporter "It sounds more like where I've come from than any other music I've ever made.  It's Memphis. It's Southern American music. But I want to make it sound modern — at least that's the idea right now."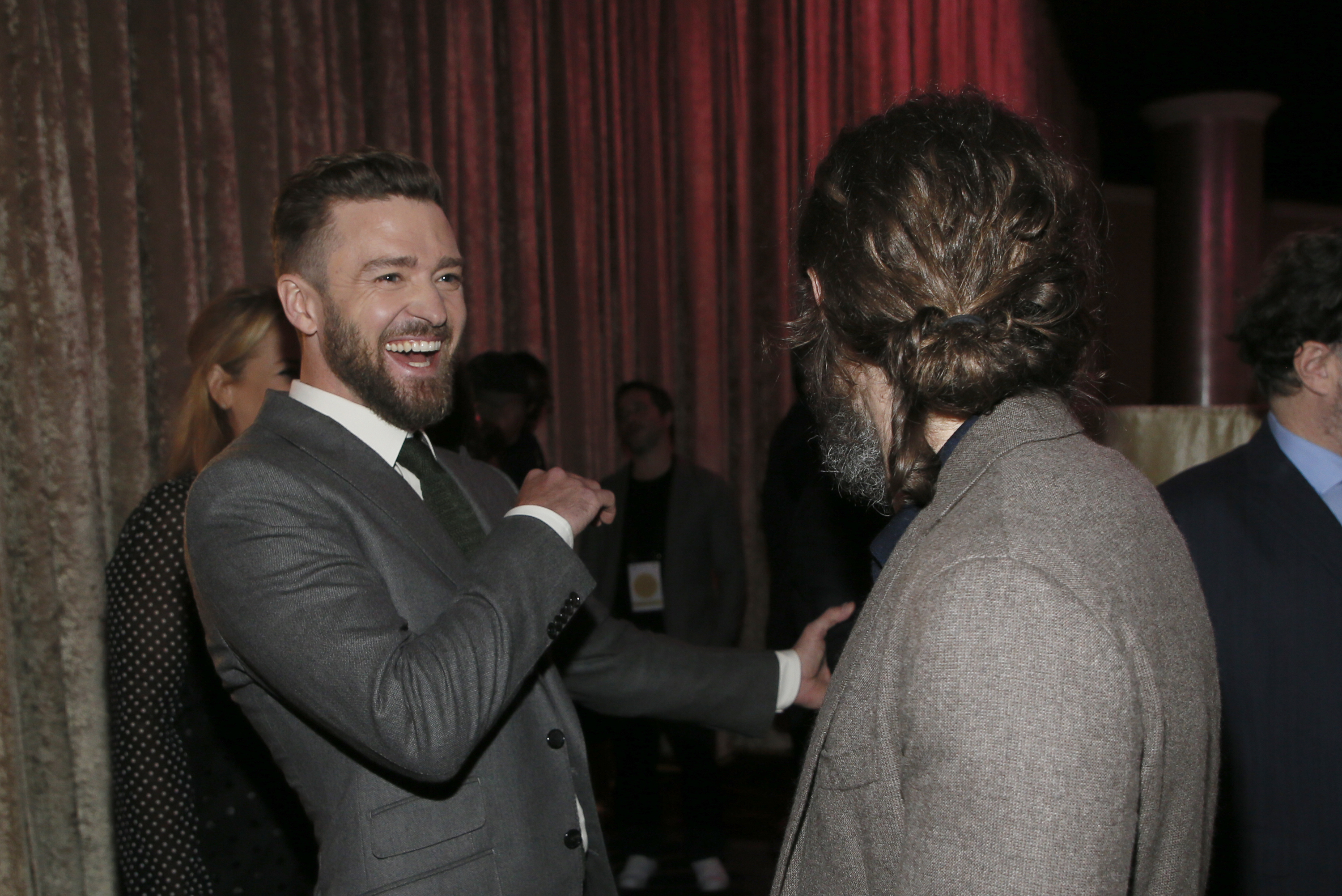 If we had to guess, and this is a totaly and complete guess, but probably expect a big summer song from him in May, and then a new album just in time for Black Friday.
Back to *NSYNC for a sec, one thing that Lance DID confirm is that at some point this year, all 5 guys will reunite to get an *NSYNC star on the Walk of Fame.  Here's why that's interesting-  believe it or not, the Walk of Fame isn't like a sports hall of fame.  They don't let just anybody in…(you do need legit celeb credentials), but the organization that runs the walk also charge stars $30,000 for a star.  So stars on the Walk of Fame are sometimes used as part of a promotion for something, like Mark Wahlberg gets one right before Transformers 9 comes out, or Adam Levine gets one to promote the new Maroon 5 album and a new season of The Voice.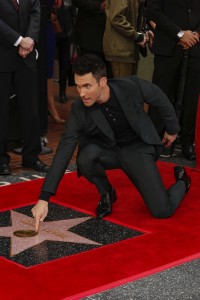 So why would a dead boy band be paying to get one in the middle of a year when they're supposedly not getting back together??  Oh *NSYNC, U drive us craaaazy.