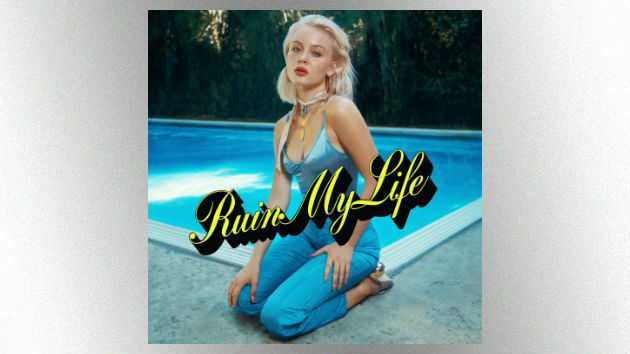 Epic Records
Epic RecordsBegging for your ex to come back never looked so good.
In the music video for Zara Larsson's "Ruin My Life," the singer models a series of sexy outfits in different rooms of a large house as she pines for her lover.
The looks include a ruffled gold outfit as she sets the table for dinner for two, a sheer yellow robe as she dances in front of a window and a purple two-piece bathing suit as she stands in front of a tub in the steamy bathroom.
When a fan asked her on Twitter what the aim of the music video was, she replied, "To look good."
Zara released "Ruin My Life" last week, from her upcoming sophomore album, due out in 2019. The upbeat track finds the Swedish singer singing, "Baby, come back to me/I want you to ruin my life/I want you to f*** up my nights."
Copyright © 2018, ABC Radio. All rights reserved.