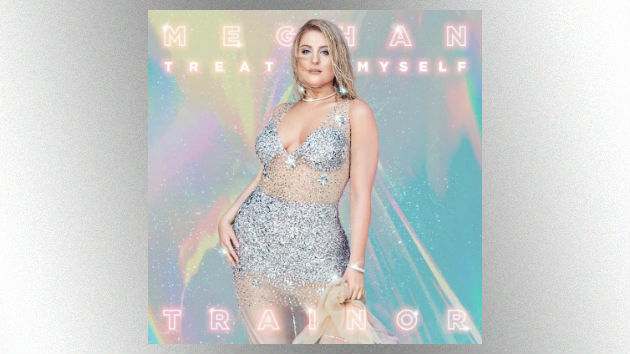 Epic Records
Epic RecordsMeghan Trainor got big plans for the rollout of her new album, Treat Myself, due August 31.
The pre-order for the disc, Meghan's third, goes live today, and she's just released another new track, "All the Ways." If you pre-order, you'll get an instant free download of that song, as well as previously released songs "Can't Dance," "No Excuses," and "Let You Be Right."
"All the Ways" will soundtrack a new marketing campaign for Target that's launching June 24, highlighting the chain's new fulfillment services — as in, here are "all the ways" you can shop there. The pre-order for a Target Exclusive version of the album is also live via Target.com. That version features exclusive remixes of "All the Ways."
In a statement, Meghan says, "This album is my best work yet and I'm so proud of what we made. I say 'we' because I made this entire album with my family, my friends, and my fiancé. It's everything I stand for and I'm excited to put an upbeat happy album out for the world."
Meanwhile, Meghan is taking over your TV. Tonight, she appears on her reality singing competition The Four, while on Saturday, she'll be seen on the Radio Disney Music Awards. Then Monday, she'll co-host NBC's Today show and appear on The Tonight Show Starring Jimmy Fallon.
Copyright © 2018, ABC Radio. All rights reserved.