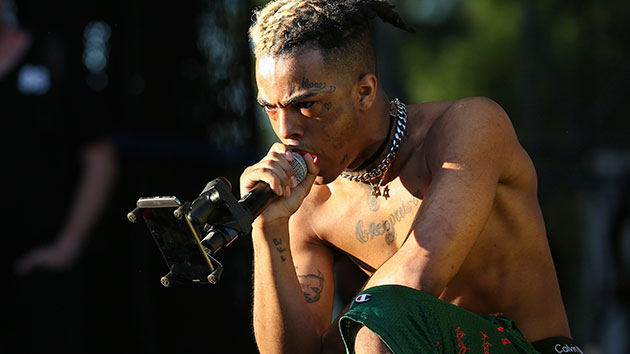 Matias J. Ocner/Miami Herald/TNS via Getty ImagesRapper XXXTentacion affected a lot of people with his music, but perhaps none more so than the young people of Parkland, Florida.
X, who was shot and killed Monday at the age of 20, grew up near Parkland, in the town of Lauderhill. Following the school shooting at Marjory Stoneman Douglas, he dedicated a song called "Hope" to the victims and survivors.
Two of those survivors, sibling activists David and Lauren Hogg, say X's death by gun violence has been hard on their community.
"X has kind of been somebody who a lot of kids at our school really enjoy his music," Lauren tells ABC Radio. "And so hearing that this happened to him yesterday was really hard for my whole community, especially after he came out with this song 'Hope' about Douglas and about shootings in general because I know for a lot of kids, that raised up their spirits."
She adds, "It made them feel like they can heal. And after going through that and everybody listening to his song and this is how he dies, I think it's just something that's been really hard for everybody that I've talked to so far."
In a now tragic coincidence, X, birth name Jahseh Dwayne Onfroy, even crossed paths with a victim of the shooting last year.
"There was a photo of him with Joaquin Oliver, who died in our shooting, when they were at a party together last March," David says. "It just shows, you never know. You gotta treat every day like it's your last, 'cause in this country it might be."

David and Lauren Hogg's book about their anti-gun violence movement, #NeverAgain, is out now. All proceeds from the book are being donated to charity and local community organizations.
Copyright © 2018, ABC Radio. All rights reserved.