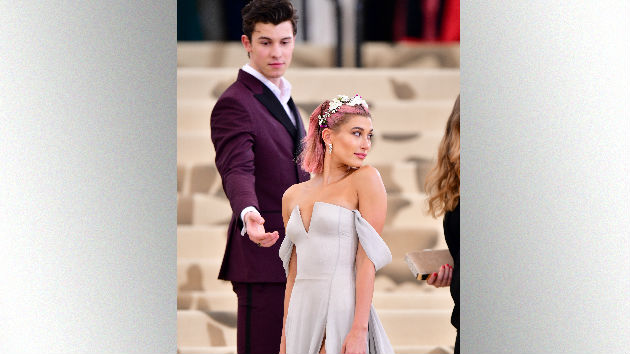 James Devaney/GC ImagesRemember when we all assumed Shawn Mendes and Hailey Baldwin were dating? Now we — including Shawn — are all trying to figure out if she's dating Justin Bieber.
Speaking to Canada's etalk, Shawn said, "I don't know if they're dating or not." However, he adds, "I love them both. They're both really awesome people."
Over the past week, Justin and Hailey were photographed together a number of times. TMZ reported that they were spotted kissing in a Brooklyn, NY park on Saturday. That same night, they were seen smooching in Manhattan's Rockefeller Park, as Hailey sat on Justin's lap.
According to TMZ, the previous week, the two were seen together in Miami, where they held hands, went to a church conference, had dinner and hit up a nightclub.
A source told People magazine last week that Justin is "single and not dating anyone seriously," adding, "He has known Hailey for years…he likes hanging out with her…but they are not in a relationship."
Copyright © 2018, ABC Radio. All rights reserved.