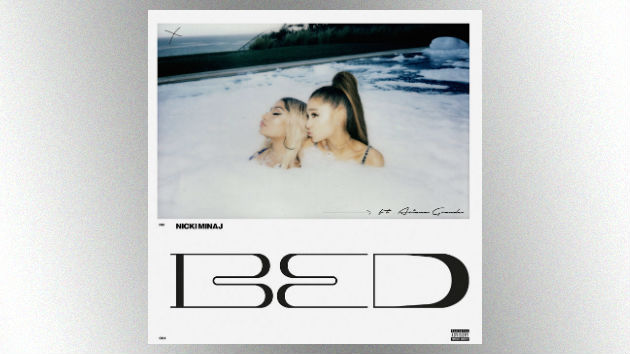 Republic Records
Republic RecordsAriana Grande and Nicki Minaj's latest collabo, "Bed," is out now, but the video hasn't arrived yet. However, we now have a one-minute teaser for the sexy track, which features a lot of water, and a whole lot of Nicki and Ari.
In the clip, the two sport bikinis — Nicki's is particularly revealing — and lounge around in a foam-filled pool, play with bubbles and frolic on the beach.
No word on when we can expect the full video. Meanwhile, the duo's other collaboration, "The Light Is Coming," is dropping tonight. Tomorrow, the pre-order for Ari's new album Sweetener goes live.
Copyright © 2018, ABC Radio. All rights reserved.