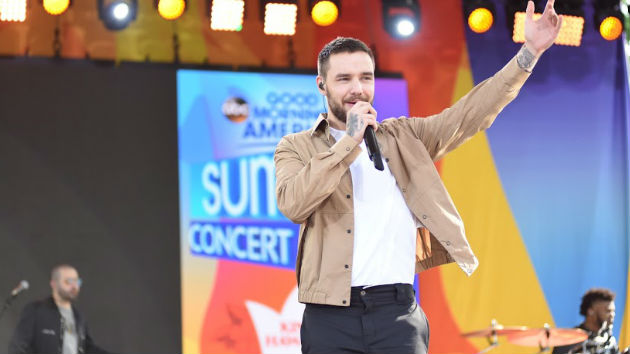 ABC/Paula Lobo
ABC/Paula LoboIf you've been impatiently waiting for Liam Payne's debut solo album, he has a good reason for why he took his time with it.
"The album is all finished," he tells Billboard. "The reason we waited, and I discussed it with my label, is the way the vibe kind of works — the more songs we have, the more songs people listen to, [then] the more songs we get sent when producers call and say, 'You'd sound good on this.'"
He says that by waiting, he was able to get two or three more songs and collaborations – including one that will be released as a single.
"So if we hadn't waited, we would've missed out on the single, so I'm happy I waited for some producers to discover me," he says.
Liam adds that the album, due out September 14, will be an "eclectic" mix of different genres.
"We have a couple ballads," he tells Billboard. "I have some songs I made specifically for my One Direction fans — it's not all rap- and hip hop-based. The only way I can really describe it is it's very eclectic, almost like a Today's Top Hits playlist."
Liam, whose song "Familiar" with J Balvin is out now, says we'll get one more single before the album drops and it will be "completely different than what I've done so far."
Copyright © 2018, ABC Radio. All rights reserved.