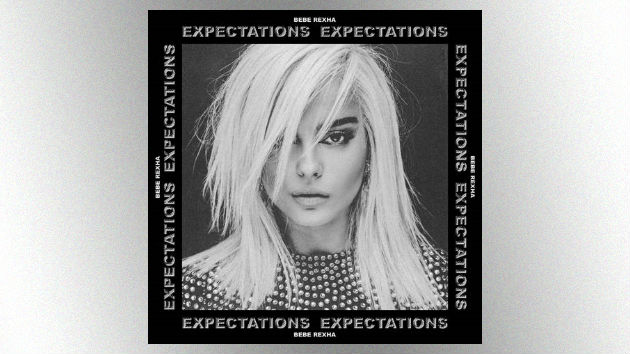 Warner Bros. Records
Warner Bros. RecordsOn Friday, Bebe Rexha gave fans a taste of not one but two new songs from her upcoming debut album Expectations, due June 22.
The album's now available for pre-order, and if you do so, you'll get the two new songs — "Ferrari" and "2 Souls on Fire" — instantly. "2 Souls on Fire" is a duet with Quavo from the rap trio Migos.
Bebe co-wrote and co-produced every song on Expectations, the follow up to her two 2017 EPs, All Your Fault: Part 1 and All Your Fault: Part 2. The album will also include "Meant to Be," her current smash collabo with Florida Georgia Line.
Bebe will sing "Meant to Be" with FGL this Sunday night at the Academy of Country Music Awards, which air on CBS at 8 p.m. ET.
Copyright © 2018, ABC Radio. All rights reserved.