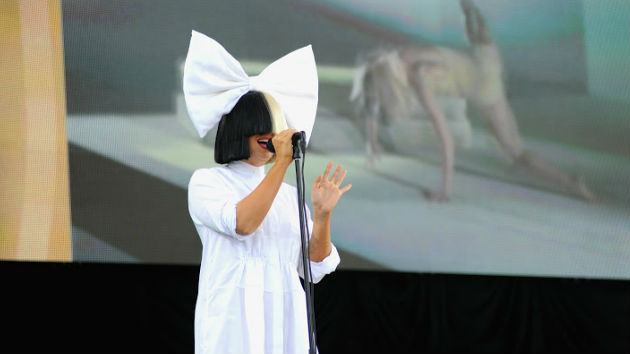 ABC/ Paula LoboFor someone who likes to keep things private, Sia revealed quite a bit of herself in a new Instagram post.
In the pic, posted by her make-up artist Tonya Brewer, Sia poses in a green cosmetic face mask and a white robe with one of her breasts exposed, but strategically covered with a tiny banana emoji.
"She just directed her first film. She had no idea her boob was out," writes Brewer. "Thank you for letting me create magic with you [Sia]."
Sia's directorial debut is a movie called Sister, starring Kate Hudson and Sia's frequent video collaborator, Maggie Ziegler.
Copyright © 2017, ABC Radio. All rights reserved.