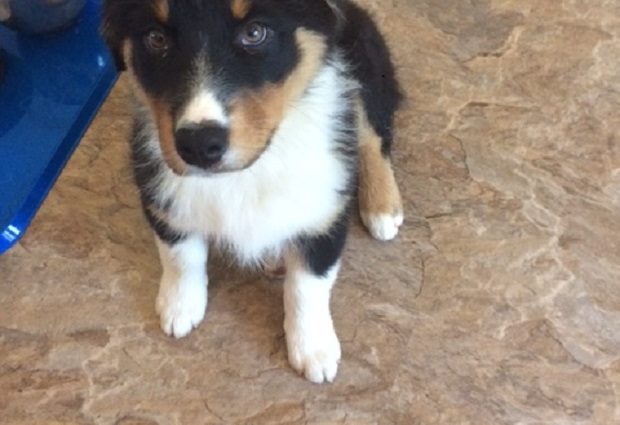 Oh. My. God.  Lookit this dog!  He stayed with me for 2 days, and even though he's TOTALLY CRAZY, I fell in love with him.  Here's a list of things he ate:
A table leg
A cat toy
Wood from the back yard
Old bits of who knows what that was near the bbq
Two hairballs.  🙁
The fuzz off a tennis ball
A piece of carrot that I dropped while cooking.
Cat food
A rock
A cardboard Happy Birthday sign.
He also TRIED to eat my shoe – while I was wearing it.  5 different socks. The carpet.  His leash. The curtain.
So, like I said, he's crazy, but I love him so much!  Don't necessarily want him to stay with me again, but I hope more visits and updated pictures will be coming soon!
Stacey K.