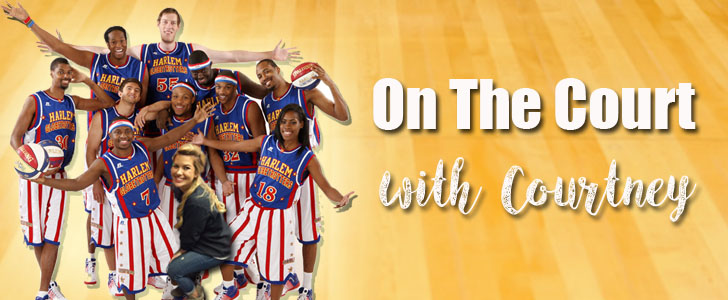 The Harlem Globetrotters in Santa Rosa? YUP!!!!!!!!!!
The Harlem Globetrotters….yes THE Harlem Globetrotters came to SRJC and I got to hang out with some of them before the game!

Now I'm no baller, but I definitely had a blast trying to be! Granted…he had to hold my finger, but A for effort right?!
I even tried out my hops against Cager from the opposing team. I may be 5'3, but I got my short little body up there! (The sheer look of excitement in my face says it all)

And I found out my wingspan is only 5 feet. No wonder I never got picked in PE when we played basketball.

I don't think I'll be getting called up to the big leagues any time soon….
So happy I got to hang out before the game and pretend like I knew what I was doing 😉 They have tons of fun activities YOU can try out too by getting a Magic Pass! Don't miss their last game of the year in Santa Rosa next Wednesday!